Satellite View and Map of Hungary using Google Earth Data
The map is showing Hungary a landlocked country in Central Europe. It is bordered by Austria, Croatia, Romania, Serbia, Slovakia, Slovenia, and Ukraine.
With an area of 93,028 km², the country is about the size of Portugal, or about the same size as the U.S. state of Indiana.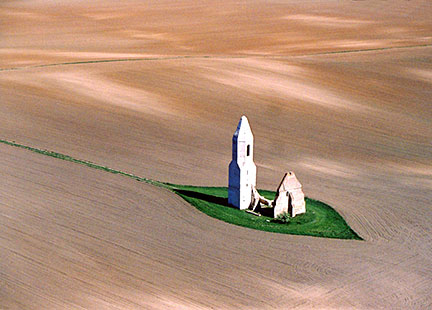 Image: Civertan

Hungary has a population of almost 10 million people (in 2015), official language is Hungarian.

Largest city and the national capital is

Budapest (1.6 million). Largest cities in Hungary are: Debrecen (115,000), the nation's second largest city and the regional center of the Northern Great Plain region. Miskolc (109,000) an industrial city in northeastern Hungary. Szeged (104,000) on the banks of Tisza river is the regional center of the Southern Great Plain, the city is famous for its University of Szeged. Pécs (90,000), the underground burial chambers of the Early Christian Necropolis of Pécs (Sopianae)

is a UNESCO World Heritage Site. Györ (70,000), a major city on one of the important transit routes of Central Europe, situated between Budapest and Vienna, the city is the capital of Győr-Moson-Sopron county. Nyíregyháza (56,000), a major city in the northern part of the Great Hungarian Plain, it has the Open Air Museum of Sóstó with preserved architecture and customs of rural life in the region. Kecskemét (42,000), a city in central Hungary, famous for its vineyards and orchards. Székesfehérvár (42,000), was the most significant place of the Kingdom of Hungary in the Middle Ages and home to the Székesfehérvár Basilica (destroyed by fire in 1601).


Some points of interest in Hungary: Buda Castle (historical castle and palace complex), Hungarian Parliament Building (Gothic Revival style building in Budapest and a Hungarian landmark), Széchenyi thermal bath in Budapest (largest medicinal bath in Europe), Gödöllő Palace (royal Hungarian palace located in the municipality of Gödöllő), Lake Hévíz (Europe's largest thermal lake), Lake Balaton (largest lake in Central Europe) and Lake Velence (one of the warmest lakes in Europe). Tokaj wine region (the Tokaj Wine Region Historic Cultural Landscape

at the foothills of the Zemplén Mountains in northeastern Hungary is a UNESCO World Heritage Site).


The map shows Hungary with cities, towns, expressways, main roads and streets.
To find a location use the form below. To view just the map, click on the "Map" button.

To find a location type: street or place, city, optional: state, country.


Local Time Budapest:

Friday-February-3 05:02

Standard Time Zone (CET): UTC/GMT +1 hour
CEST (Daylight Saving Time) in use from end of March until end of October. Time zone offset: UTC/GMT +2 hours