About Malmö

The map view shows Malmö, a port and a formerly fortified town in southwestern Sweden. The city is situated on the Øresund, a strait which forms the Danish–Swedish border, opposite
Copenhagen
, Denmark's capital city.
Malmö is the third largest city in Sweden with a population of 316,000, more than 720,000 people live in its metropolitan area. Spoken
languages
are Swedish (official), English is widely understood.
Malmö has Sweden's highest percentage of immigrants (about 30%). This fact may force growing tensions in Sweden over immigration.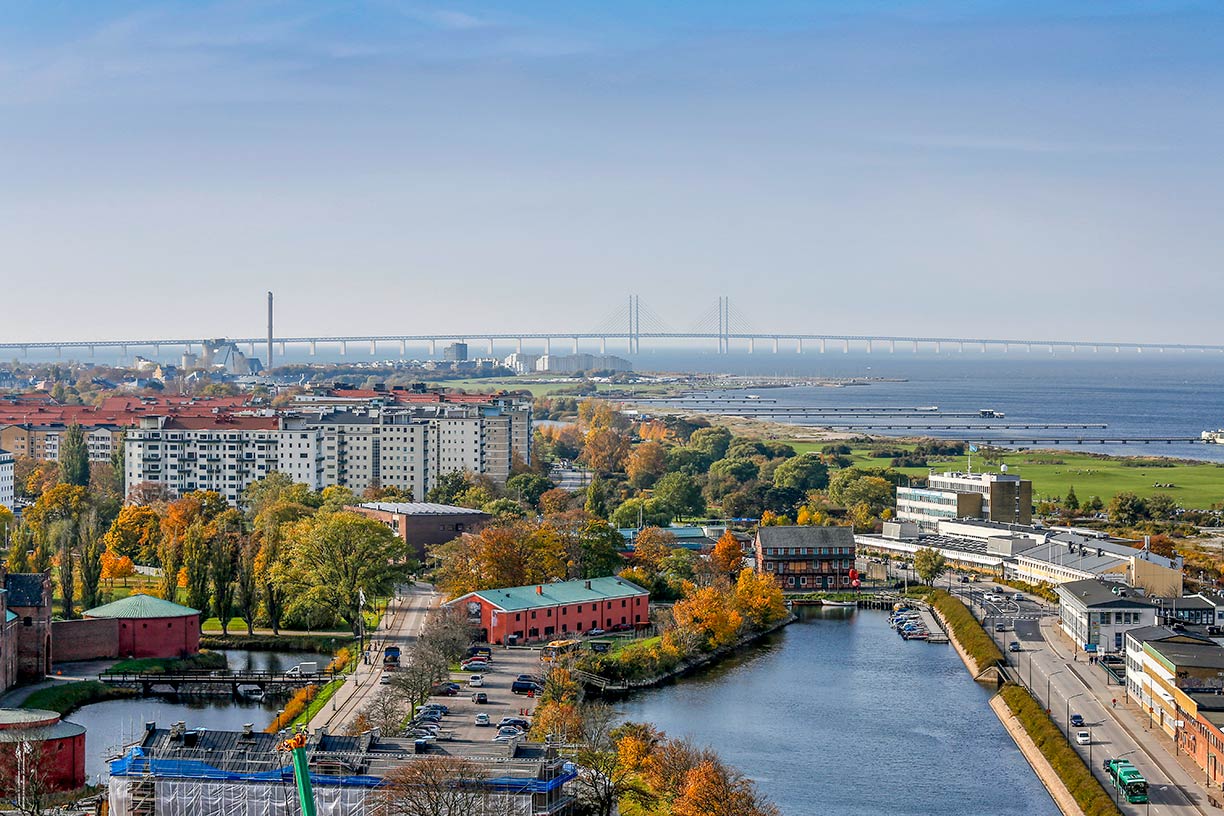 Image: Johan Wessman
Öresund Bridge, the longest road and rail bridge in Europe connects the city of Malmö with
Copenhagen
's metropolitan area in Denmark.
Malmö Castle
was in history one of the most important strongholds of Denmark.
Folkets Park
is a public park and
playground
in the city.
Lilla Torg
is the historical market square in Malmö.
Malmö Konsthall
(
www.konsthall.malmo.se
) is one of the largest exhibition venues for contemporary art in Europe.
Malmö Museer
(
malmo.se/museer
) a museum for cultural and natural history in a 16th-century Renaissance castle.
Emporia
is one of the largest shopping malls in Scandinavia.
Turning Torso
is the tallest building in the Nordic countries, a residential tower with a 90° twist, designed by architect Santiago Calatrava.
Malmö Opera
(
www.malmoopera.se
) is an opera house in Malmö; it offers the whole range of musical theater with the primary emphasis on opera and musical.
The map shows a city map of Malmö with expressways, main roads, and streets; zoom out to find the location of
Malmö Sturup Airport
(
IATA code
: MMX), southeast of the city and
Copenhagen Airport
(
IATA code
: CPH) the nearest international airport to Malmö located in
Copenhagen
,
Denmark
.
To find a location use the form below.