About Port Sudan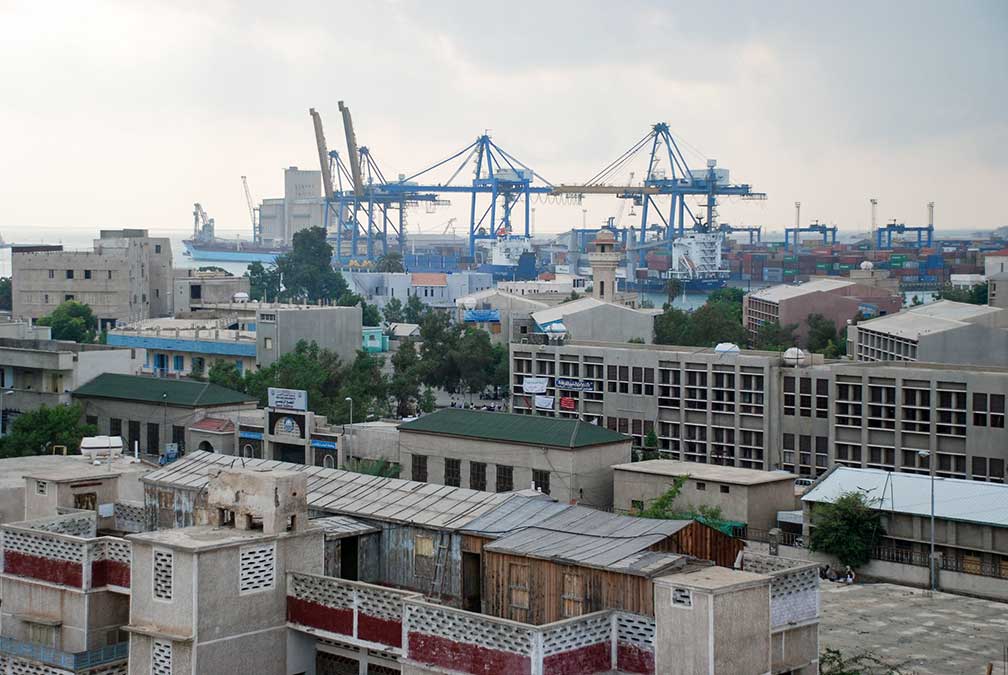 Image: Bertramz

Satellite view is showing Port Sudan, the chief port of

Sudan. The capital of Sudan's Red Sea State is located on the Red Sea in north east of the country.

Port Sudan has a population of estimated half a million people.
Spoken languages are predominantly Arabic and English.

The city was founded by the British in 1909 as the terminus of a rail linking the Red Sea to the River Nile. The new port replaced Suakin as Sudan's chief port. The railroad was used to transport cotton, sesame seed, and sorghum, from the agriculturally rich areas of the Nile valley to markets.

Muslim pilgrims traveling to and from Mecca in Saudi Arabia, use Port Sudan as a departure point to cross the Red Sea to Jeddah.

The map shows a city map of Port Sudan with motorways, main roads and streets, zoom out to see the location of Port Sudan New International Airport (IATA code: PZU), about 20 km (12 mi) south of the city.


To find a location use the form below.
To find a location type: street or place, city, optional: state, country.


Local Time Sudan:

Sunday-February-5 09:06

Eastern Africa Time (EAT): UTC/GMT +3 hours