About Lyon

The map view shows Lyon, a river port and the third-largest city in

France
. The capital of the Auvergne-Rhône-Alpes region and the seat of the prefecture of the Rhône department is situated in central east of France at the confluence of the Saône and the Rhône river, about 300 km (186 mi) north of
Marseille
, 460 km (286 mi) southeast of
Paris
and 150 km (93 mi) southwest of
Geneva
in
Switzerland
. The Auvergne-Rhône-Alpes region lies in a transition zone between the northern temperate oceanic climates and the subtropical Mediterranean climates to the south.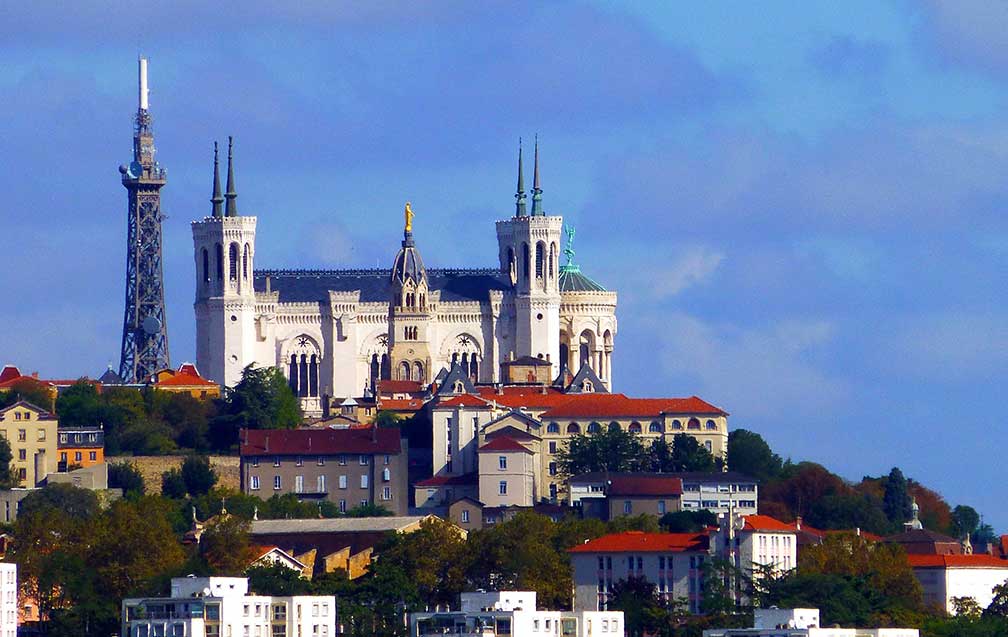 Image: Armand69
Like several other places in Western Europe, Lyon was founded as a Roman colony in 43 B.C., by order of Augustus, the first emperor of the Roman Empire and the successor of Julius Caesar.
The colonial town was named Lugdunum; it became a key city of Roman Gaul due to its strategic location, between northern Europe and the
Mediterranean Sea
.
In the mid 15th century King Louis XI of France decided to develop a national silk industry in Lyon, and in the 16th century, the city became the capital of the European silk trade.
Printing arrived in France in the late 15th century; printing houses opened in Paris in 1470, and two years later also in Lyon. Both locations together covered 80 % of France's book production. In its heyday Lyon had about fifty printing houses.
Today, Lyon is a major center of business and trade and best known as the capital of gastronomy.
The city has a population of about 500,000 residents (in 2014), more than 2.2 million people live in its metropolitan area, it is the second largest urban area (aire urbaine) in France.
Lyon is also a university city, a center for higher education and research, three universities and 16 institutions constitute the University of Lyon (
Université de Lyon
).
The old center of Lyon, a Renaissance building complex, is known as 'Vieux-Lyon,' it is one of the largest old town quarters in France. The '
Historic Site of Lyons
'

is a UNESCO World Heritage Site, described as: 'Lyon bears exceptional testimony to the continuity of urban settlement over more than two millennia on a site of great commercial and strategic significance...'
Lyon points of interest: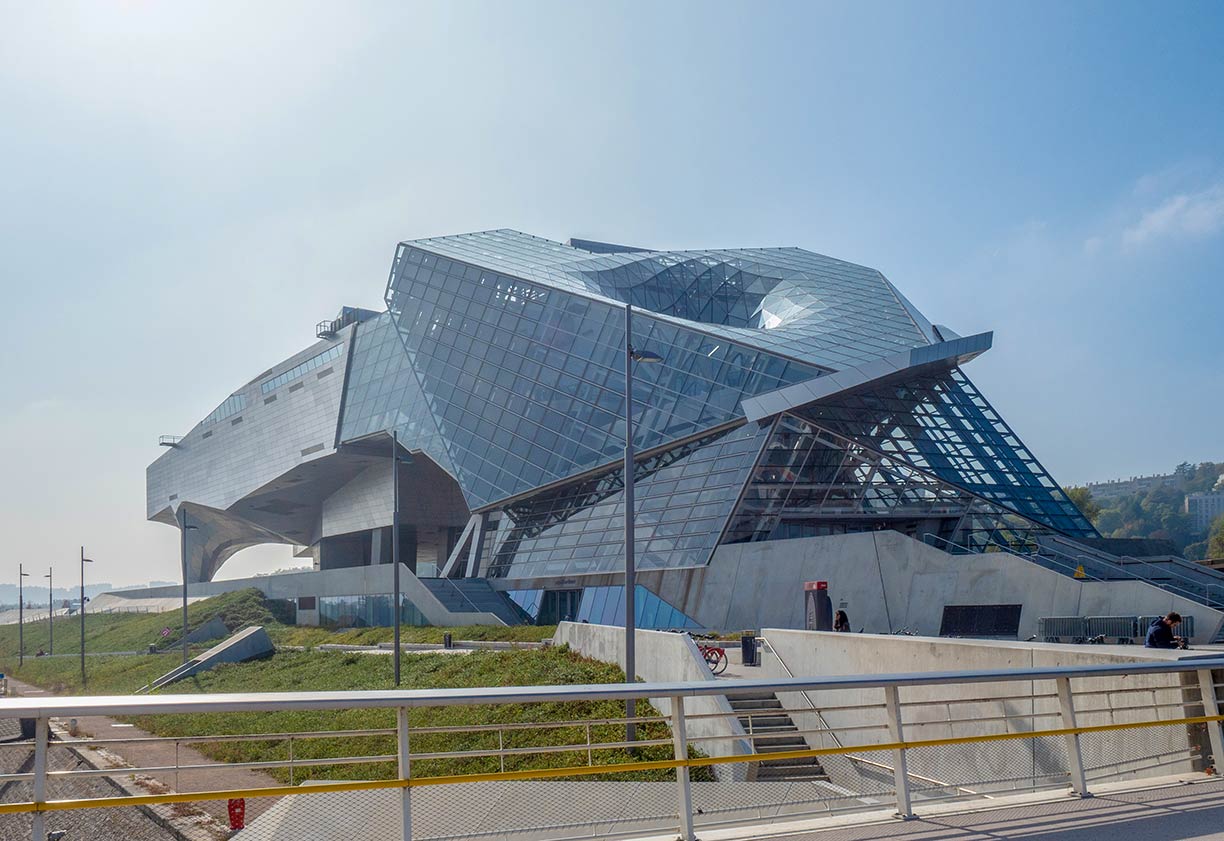 Image: Monster4711
Places:
Vieux Lyon
is the Renaissance district of Lyon.
Fourvière
is a hill and the site of the original Roman town of Lugdunum.
Place Bellecour
is a large public square with an equestrian statue of King Louis XIV.
Palais de la Bourse
is a 19th-century building which houses Lyon's Chamber of Commerce.
Museums:
Musée des Beaux Arts de Lyon
(
www.mba-lyon.fr
) is Lyon's Museum of Fine Arts, located at the Place des Terreaux.
Musée d'art contemporain de Lyon
(
www.mac-lyon.com
) MAC Lyon is a large contemporary art museum in the Cité Internationale, the former location of the Fair of Lyon along the Rhone River.
La Sucrière
(
www.lasucriere-lyon.com
) more contemporary art housed in a former sugar warehouse on the banks of the Saône River, one of the city's famous buildings.
Musée des Confluences
(
www.museedesconfluences.fr
) is a science center and anthropology museum, collections of natural science and anthropology are on display.
Musée gallo-romain de Fourvière
(
lugdunum.grandlyon.com
), the Gallo-Roman Museum of Lyon-Fourvière is an underground museum dealing with the city's Roman history.
Musée de l'Imprimerie
(
www.imprimerie.lyon.fr
), the Museum of Printing and Graphic Communication pictures the city's printing history.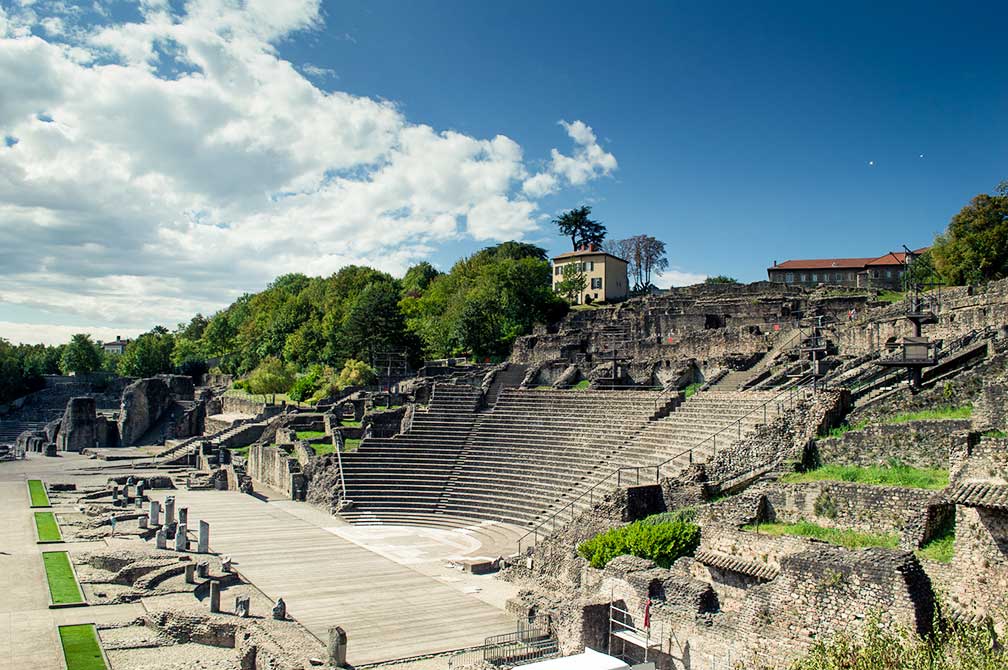 Image: Kalaimaran
Performing arts:
Théâtre des Célestins
(
www.theatredescelestins.com
) houses the municipal theater; the Théâtre des Célestins is one of France's few theaters with continuous usage of over 200 years.
Churches:
Basilica of Notre-Dame de Fourvière
is a basilica built on the Fourvière hill between 1872 and 1884.
Lyon Cathedral
is a Gothic cathedral built between 1180 and 1480.
Église Saint-Bonaventure
, the church on the Place des Cordeliers was completed in 1327.
Église Saint-Nizier
is a Gothic church from late 16th-century.
Shopping:
Presqu'île
, cafés, restaurants, luxury shops, department stores, and banks; everything you need for a neat shopping spree.
Forts:
Fort Saint-Jean
is part of the fort belt of Lyon, as is
Fort de Loyasse
; the fortresses were intended to protect the city from invaders.
Parks:
Parc de la Tête d'Or
is an expansive 19th-century urban park with a lake and a human right place (Espace droits de l'homme.)
Jardin botanique de Lyon
is a botanical garden within the Parc de la Tête d'Or.
In 2016, Lyon was one of the host cities for the
UEFA Euro 2016
football games, venue of the event was the
Parc Olympique Lyonnais
, a stadium with almost 60,000 seats; the newly built football arena replaced the old 'Stade de Gerland' in January 2016.
The map shows a city map of Lyon with expressways, main roads, and streets; just zoom in to see Vieux Lyon, the historic center of the city; zoom out to see the location of
Lyon–Saint-Exupéry Airport
(
IATA code
: LYS) located about 34 km by road (via A43 or A42) east of the city.
To find a location use the form below.