Satellite View and Map of the City of Cannes (Canas), France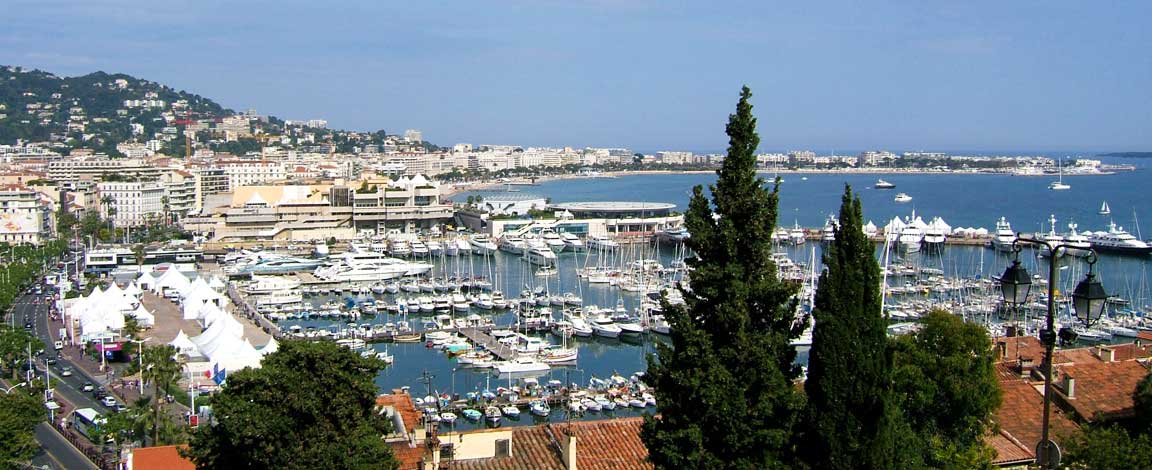 Image: Bochenek
About Cannes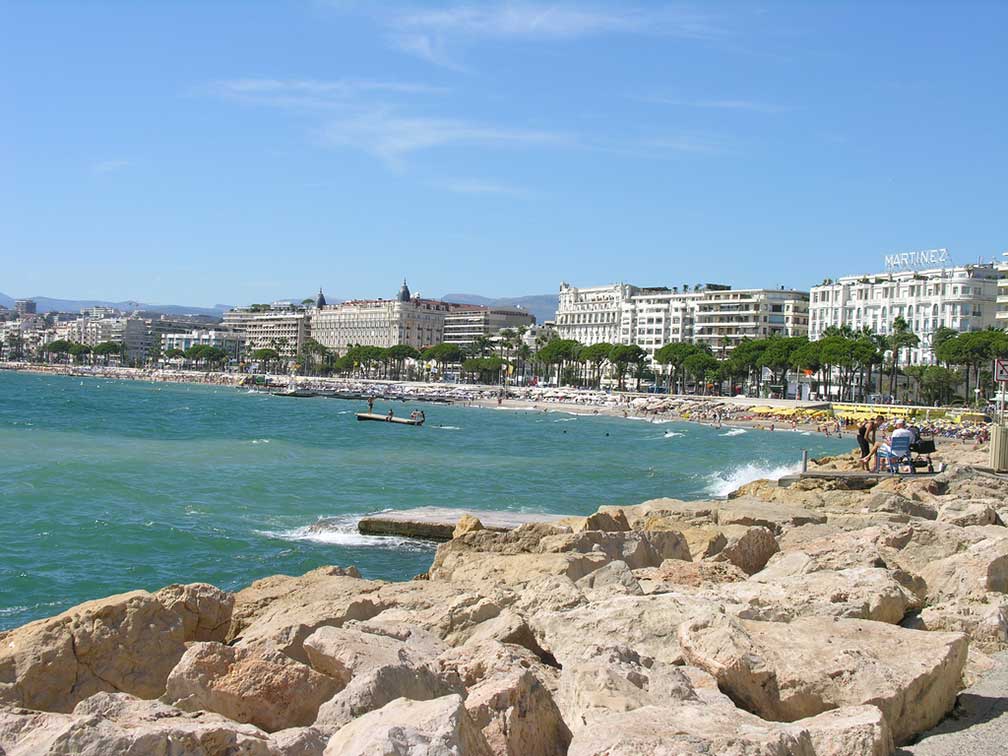 Image: Frank Jepsen
The map view shows Cannes, the famous resort city along the Bay of Cannes at the French Riviera. The coastal area which includes Nice, Cannes, and Saint Tropez, is known as the Côte d'Azur, the coast of the azure-colored waters of the Mediterranean Sea in south-eastern

France.

The city is located about 30 km southwest of Nice in southeastern France in the Alpes-Maritimes department of the Provence-Alpes-Côte d'Azur.

The glamorous city is known as the playground for the rich and famous and offers the appropriate facilities to blow one's hard-earned money, luxury hotels and pricey restaurants, three casinos, the usual international classy brands and designer-shops, a waterfront avenue with palm trees, a marina, and picturesque beaches.

Cannes is host to the annual presentation of the Palme d'Or or "Golden Palm" (www.festival-cannes.com), the highest prize awarded to a competing film at the Cannes Film Festival.

The city has a population of about 74,000 inhabitants; the official language is French.


The map shows a city map of Cannes with expressways, main roads, and streets, and the location of Cannes – Mandelieu Airport (IATA code: CEQ) west of the city center, zoom out to find the location of Nice International Côte d'Azur Airport (IATA code: NCE) about 24 km (15 mi) northeast of Cannes and about 6 km (3.7 mi) southwest of Nice.

To find a location use the form below.
Sorry!
Google's pricing policy has made it impossible for us to continue showing Google Maps. We apologize for any inconvenience.
Google Map: Searchable map and satellite view of Cannes, France.
City Coordinates: 43°33′05″N 7°00′46″E
φ Latitude, λ Longitude (of Map center; move the map to see coordinates):
,
More about France
Landmarks:

Satellite view of Eiffel Tower

Satellite View of the Palace of Versailles
Cities:

Paris

Bordeaux

Lille

Lyon

Marseille

Montpellier

Nantes

Nice

Strasbourg

Toulouse

Cities in France
Country:

Political Map of France

Searchable map of France

France Country Profile

History of France
Continent:

Map of the Mediterranean
Political Map of the Mediterranean Region.

Political Map of Europe

Map of European Airports

Capital Cities of Europe

Countries of Europe

Languages of Europe

Flags of Europe
External Links:
Cannes
(official website)
Cannes Tourism
(official tourism website)
Cannes Film Festival
France24
French news in English.
Wikipedia: Cannes
Wikipedia entry Cannes.