About Andhra Pradesh

Satellite view is showing the Indian state of Andhra Pradesh, the "Rice Bowl of India", bordered by Maharashtra, Chhattisgarh and Odisha in the north, the Bay of Bengal in the East, Tamil Nadu to the south and Karnataka to the west.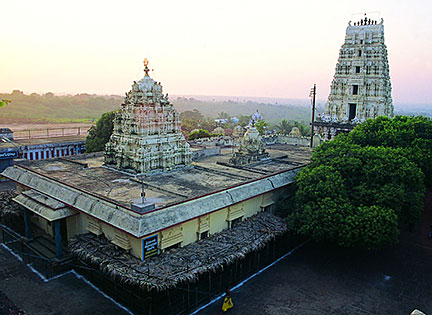 Photo: Courtesy of AP Tourism

Andhra Pradesh is India's fifth largest state, with an area of 160,205 km² it is somewhat larger than Nepal.

Largest city and capital was until June 2014 Hyderabad, but after the partition of Andhra Pradesh the new capital region will be built in Krishna and Guntur districts, near Vijayawada, now the state's second largest city and until further notice, the de facto capital of the state.

Largest city and primary seaport of Andhra Pradesh is Visakhapatnam (Vizag), the city is also a popular tourist destination for its beach resorts.

Andhra Pradesh has a population of 50 million people, principal languages are Telugu and Urdu.

The map shows Andhra Pradesh state with cities, towns, expressways, and main roads, Rajiv Gandhi International Airport (IATA code: HYD) is situated near the town of Shamshabad, about 22 km (14 mi) south from Hyderabad.

To find a location use the form below. To view the map, click on the "Map" button.

To find a location type: street or place, city, optional: state, country.


Local Time India:

Sunday-June-26 22:45

Indian Standard Time (IST) UTC/GMT +5:30 hours