About Chandigarh
Satellite view is showing the city of Chandigarh, located in northern India at the foothills of the Himalayas, the Shivalik hills.

The Hindi word Chandigarh means "the fort of Chandi", Chandi is the Hindu Goddess of power.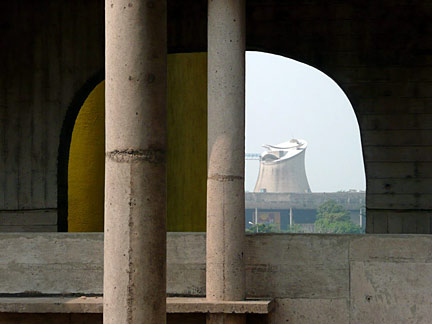 Image: vasquez88


Chandigarh is a planed city to replace Lahore (now Pakistan) as the capital of the Indian state of Punjab, it was designed in 1950 by Le Corbusier, the famous French architect and city planner.

The city is not only the capital of both Indian States Punjab and Haryana, it is also one of the seven Union Territories of India under the direct administration of the Indian Government.

Chandigarh has a population of about 1 million people. Spoken languages are Hindi, Punjabi, and English.

Some points of interest: Sukhna Lake (artificial lake), Rock Garden of Chandigarh (sculpture garden), Government Museum and Art Gallery (art gallery), Open Hand Monument (Le Corbusier sculpture), Elante Mall (largest shopping mall in Northern India), Le Corbusier Centre (life and works of Le Corbusier), Rose Garden.

The map shows a city map of Chandigarh with main roads and streets, and the location of Chandigarh International Airport (IATA code: IXC).

To view the map, click on the "Map" button. To find a location use the form below.

To find a location type: street or place, city, optional: state, country.


Local Time India:

Wednsday-June-20 07:00

Indian Standard Time (IST) UTC/GMT +5:30 hours