About Mizoram
Satellite view is showing the Indian state of Mizoram, located in the north-east of India, bordered in west by Bangladesh, in south and east by Myanmar, to the north by the Indian states of Tripura, Assam, and Manipur.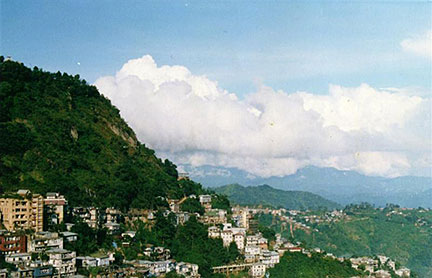 Image: Ngcha

Mizoram is a mountainous region which became the 23rd State of the Indian Union in February 1987. Largest city and capital of Mizoram is Aizawl (Aijal).
The country called the "land of the Mizo people" has a population of almost 900,000 inhabitants, official language is Mizo (also known as Lushai), a Tibeto-Burman language, and English.

The map shows a map of Mizoram with borders, cities and towns, expressways, main roads and streets, and the location of Lengpui Airport (IATA code: AJL ).
To find a location use the form below. To view the map, "Map" button.


To find a location type: street or place, city, optional: state, country.


Local Time India:

Wednsday-June-20 06:53

Indian Standard Time (IST) UTC/GMT +5:30 hours