About Baku

Satellite view is showing Baku, largest port, and the national capital of

Azerbaijan, a former republic of the Soviet Union (1920-1991). The city is situated on the Absheron peninsula, at the Caspian Sea.


Image: Francisco Anzola

Baku is the largest city at the Caspian Sea and in the Caucasus region, it has a population of about 2.2 million inhabitants (est. 2014). The city was the capital of Islamic Culture in 2009. Official language is Azerbaijani.

Baku is Azerbaijan's center of education and is home to various universities and it is the center of the country's oil industry. The city is an important tourist destinations in the Caucasus.

Baku points of interest
The Walled City of Baku with the Shirvanshah's Palace (former palace of the 15th century Shirvanshah dynasty) and the Maiden Tower (Giz Galasi tower a UNESCO World Heritage Site

);
In 2003, UNESCO placed the Inner City on the List of World Heritage in Danger, citing damage from a November 2000 earthquake, poor conservation as well as "dubious" restoration efforts.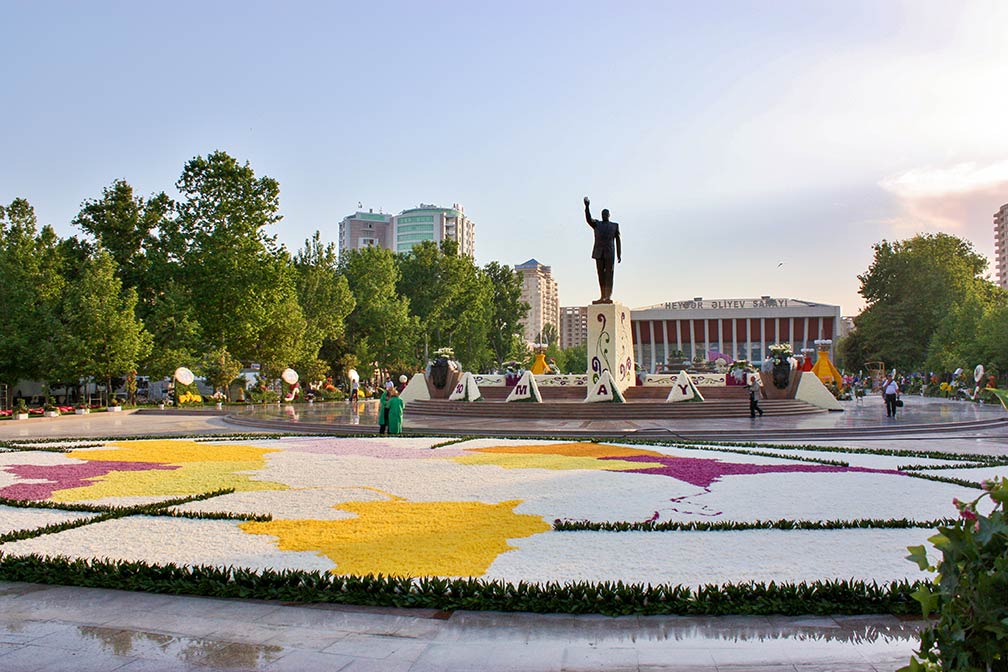 Image: Frokor

Fountains Square (the village square); Bibi-Heybat Mosque (historical mosque rebuilt in 1990); Azerbaijan Carpet Museum (Azerbaijani carpets); Heydar Aliyev Center (conference and exhibition hall with a fluid architecture); Nizami Museum of Azerbaijani Literature (all you want to know about Azerbaijani literature and culture). Other entertainment spots are the One and Thousand Nights Beach, Shikhov Beach and Oil Rocks.

In 2012 Baku was host of the 57th edition of the annual Eurovision Song Contest, held at the newly built Baku Crystal Hall.

The map shows a city map of Baku with expressways, main roads and streets, zoom out to find the location of Baku's Heydar Aliyev International Airport (IATA code: GYD), about 20 km (12 mi) northeast of the city.

To find a location use the form below.

To find a location type: street or place, city, optional: state, country.


Local Time Baku:

Sunday-April-30 06:23

UTC/GMT +4/+5 hours (DST)