About Dubai
Satellite View showing Dubai (City), largest city of the

United Arab Emirates. The city is situated at the coast of the Persian Gulf.

Dubai is the capital of Dubai Emirate, one of the seven emirates which constitute the UAE.

Dubai developed from humble beginnings as a village of fishermen and pearl hunters in the early and mid 19th century to a global city and a business and transportation hub in the Persian Gulf region.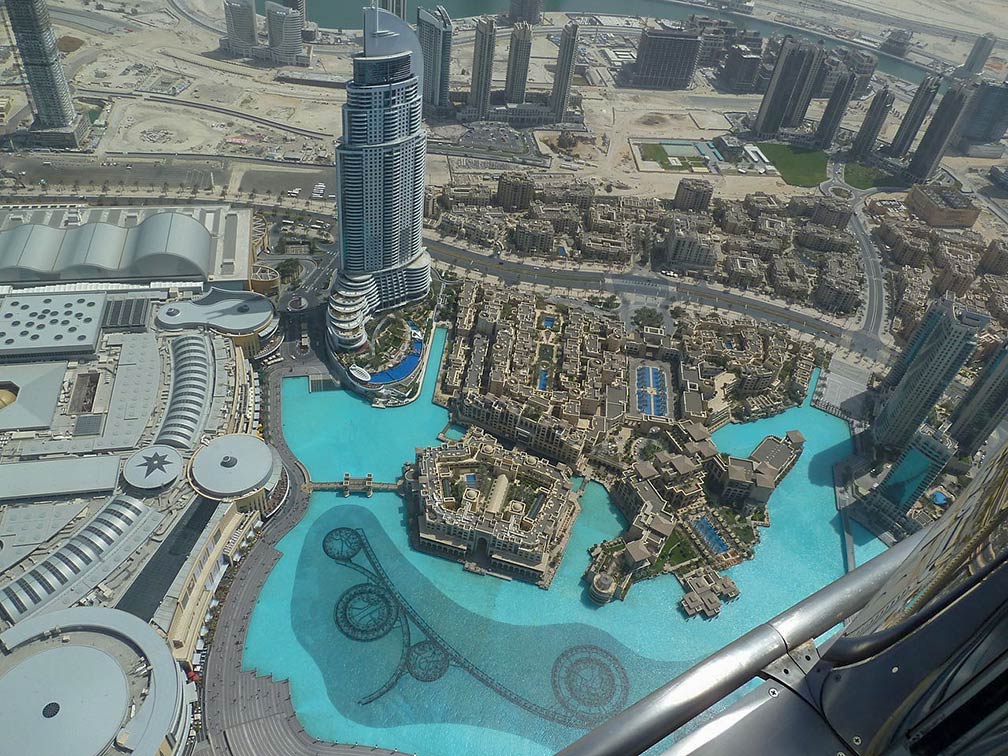 Image: Citizen59

In recent years Dubai has gained popularity as a destination for short luxury vacations. The cityscape is dominated by skyscrapers, high-rise buildings, squares, artificial lakes and gardens and in the center of it stands the Burj Khalifa, the highest building in the world at 829.8 m (2,722 ft).

Dubai Emirate has a population of about 2.2 million (2013), more than 80% are expatriates, mainly Indians and other Asians, Europeans, and others.
Arabic is the official language but English is the lingua franca of the city and is widely spoken.


Just zoom in to see Burj Khalifa. The tallest man-made structure in the world, was opened in January 2010 after just a little more than 5 years of construction.


The Map shows a city map of Dubai with expressways, main roads and streets. Dubai International Airport (IATA Code: DXB), marked by a plane symbol, is situated in the Al Garhoud district, 4 km (2.5 mi) southeast of Dubai.

To find a location type: street or place, city, optional: state, country.


Local Time Dubai:

Saturday-September-22 22:50

UTC/GMT +4 hours