About Fukuoka
Satellite view showing Fukuoka, a seaport and the main city on Kyushu one of Japan's main islands. The capital city of Fukuoka Prefecture is located at the northern coast of the island.

Fukuoka is the largest and most populous city in Kyushu, it has a population of almost 1.5 million inhabitants.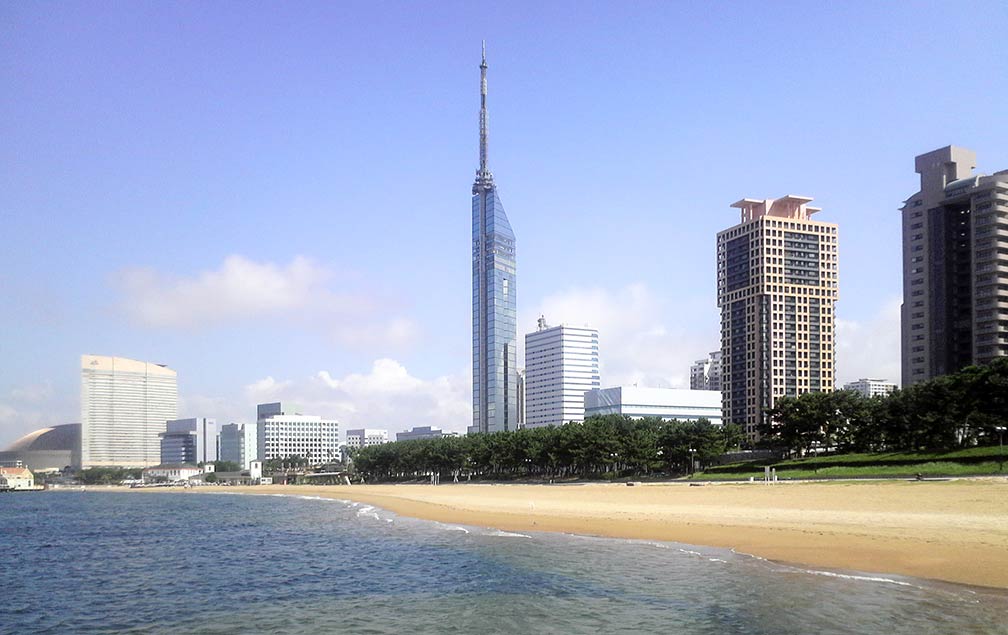 Image: mmry0241

Fukuoka is also the capital of Kyushu island and maintains a well-developed transportation network, including Sanyō Shinkansen high speed rail line at Hakata Station, Fukuoka Airport and Hakata Port.

The city is the political, economical, and cultural center of Kyushu. Wholesale and retail industry is the core industry of the city.

Newsweek has put Fukuoka on its list of "The Ten Most Dynamic Cities", the magazine points out that Fukuoka is riding the Kyushu factor as a gateway to Asia, because of its geographical advantage as the closest Japanese city to other parts of Asia, to Korea, Taiwan and mainland China, an important factor for an exporting country like Japan.

Fukuoka is in Frommer's list of Top Destinations 2012. The city is described as: "Fukuoka may not be on the international radar, but it has been in the spotlight as a model green city even before the March earthquake, tsunami, and nuclear meltdown brought energy-conserving measures throughout Japan."

Points of interest in Fukuoka
Fukuoka Castle (castle from the early Edo period), Ōhori Park (place of scenic beauty), Kyushu National Museum
(museum with the focus on history), Fukuoka Art Museum (has a collection of Asian art),
Canal City Hakata (shopping and entertainment complex), Fukuoka Tower (tallest seaside tower in Japan (234 m) with three observation decks), Hakata Port Tower (the symbol of Hakata Bay has a height of 103 m and an observation deck),
Kōmyōzen-ji (Zen temple, famous for its karesansui (rock) garden), Kanzeon-ji (seventh-century Buddhist temple), Hakozaki Shrine (highly ranked Shintō shrine).

The map shows a city map of Fukuoka with expressways, main roads and streets, and the location of Fukuoka Airport (IATA code: FUK), the main airport on Kyūshū island.

Just zoom in (+) to see Hakozaki Shrine, a Shintō shrine in the center of Fukuoka.

To find a location use the form below.
To find a location type: street or place, city, optional: state, country.


Local Time Fukuoka:

Sunday-September-25 22:07

UTC/GMT +9 hours