The map shows the islands and political entities in the Caribbean.

The Caribbean is the region roughly south of the United States, east of Mexico and north of Central and South America, consisting of the Caribbean Sea and its islands. The island territories and archipelagos are designated with a variety of names, most common are: the West Indies, the Greater Antilles, the Lesser Antilles, the Leeward Islands, the Windward Islands, the Leeward Antilles, and also as the West Indies.

The islands were originally inhabited by Arawak and Carib Indians. In 1492 Columbus 'discovered' the islands of the Bahamas, assuming that he had reached the coast of India, he called the locals Indians.

Subdivisions of the Caribbean: The West Indies are several chains of islands that extends from the Florida peninsula to the coast of Venezuela between the Caribbean Sea in west and the Atlantic Ocean in east.
They consist of four main island groups: the Greater Antilles, the Lesser Antilles, the Bahama Archipelago (Lucayan Archipelago), and the Leeward Antilles, sometimes included is the Bermuda, a British island territory lying further to the north in the North Atlantic Ocean.



Archipelagos
[show]


To the south of the Caribbean Sea lies Central America and the northern countries of South America, depicted on the map are the location of Honduras, Nicaragua, Costa Rica, Panama, Colombia and Venezuela.

Click on a country name on the map to get to the respective country profile, or use the links below. Links to maps of individual countries will be found on the respective country profile, or see the links below.



You are free to use this map for educational purposes (fair use), please refer to the Nations Online Project.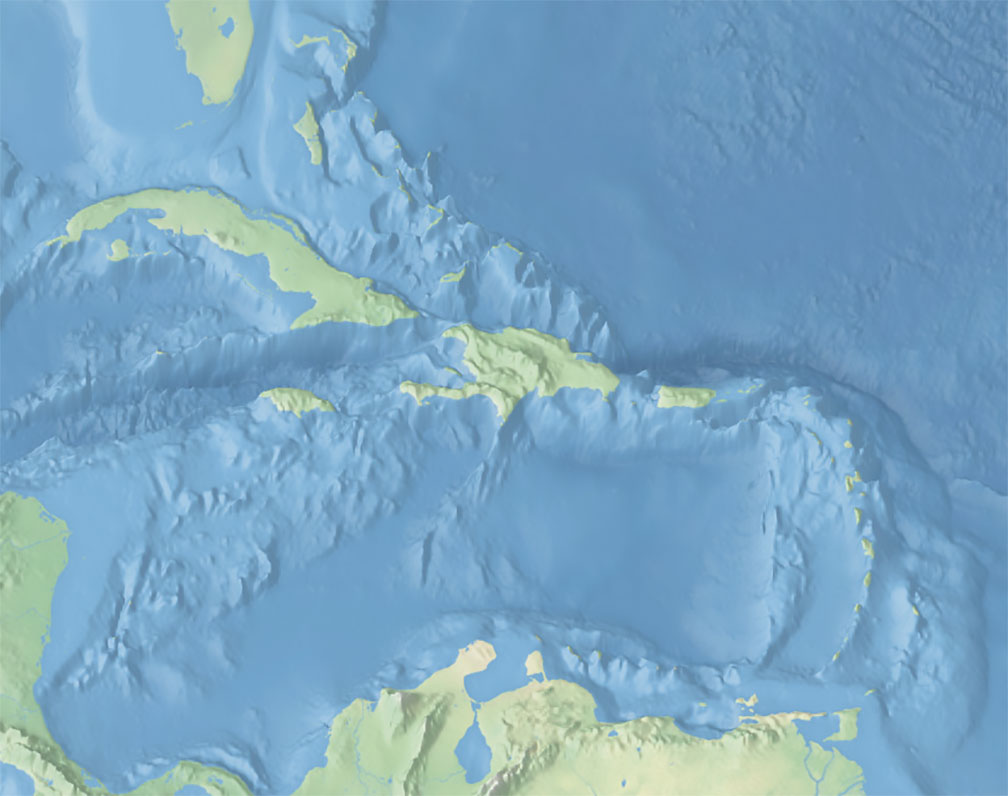 Bookmark/share this page