About Phnom Penh

Satellite view is showing Phnom Penh, largest and most populous city and the capital of

Cambodia, the South East Asian nation south of Thailand and Laos and east of Vietnam.

The city is located in the south-central region of Cambodia, at the confluence of the Tonlé Sap and the Mekong rivers.

Legend has it, that in the 12th century a wealthy widow known as Lady Penh found a Candlenut tree floating down the Tonle Sap river after a storm. The tree contained four bronze Buddha statues and a stone statue of Vishnu. Lady Penh ordered to build a temple from the wood of the tree to house the Buddha images, and a shrine for the Vishnu statue. Today it is known as Wat Phnom, the Hill Temple, it is the tallest religious structure in the city.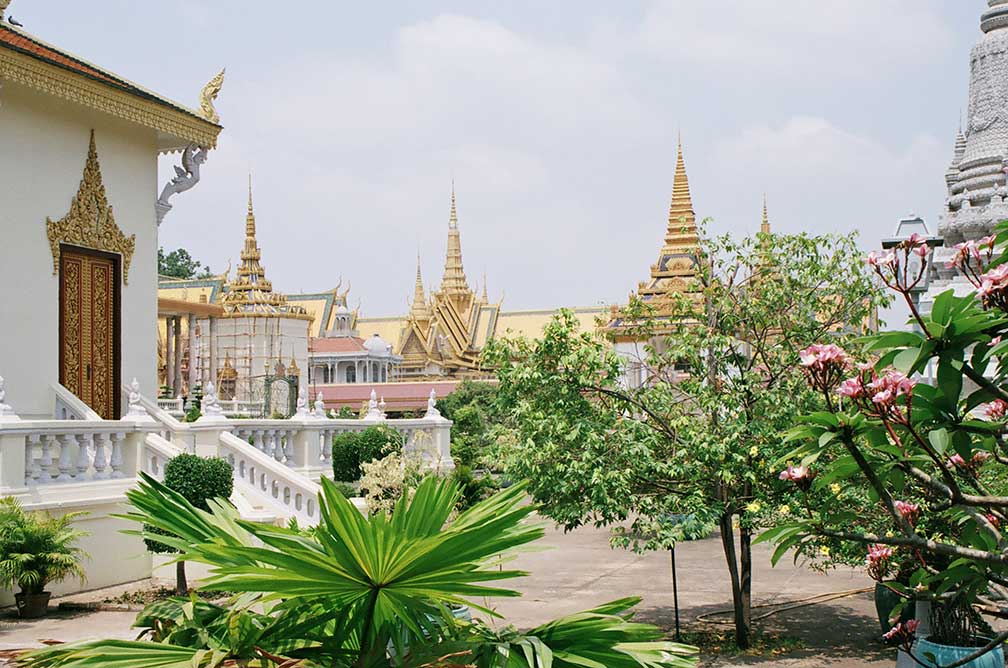 Phnom Penh became the capital of the Khmer Empire in the mid 15th century, after the last king of the Khmer Empire Ponhea Yat was forced to flee Angkor Thom when the Siamese (today Thailand) captured it.

The Kingdom of Cambodia lasted from 1431 until 1863, when it became a part of the French Colonial Empire. On 9 November 1953 Cambodia became independent from French rule.

The Khmer Rouge reached Phnom Penh and took power in 1975. Between 1975 and 1979, modeled on Mao's ideas of a 'cultural revolution', they forced a great many of the city's inhabitants (then 2.5 million) to leave the city and resettle in the country.

Today Phnom Penh is Cambodia's primate city and therefore its cultural, commercial and political center. The city has a population of about 2 million inhabitants. Spoken language is Cambodian.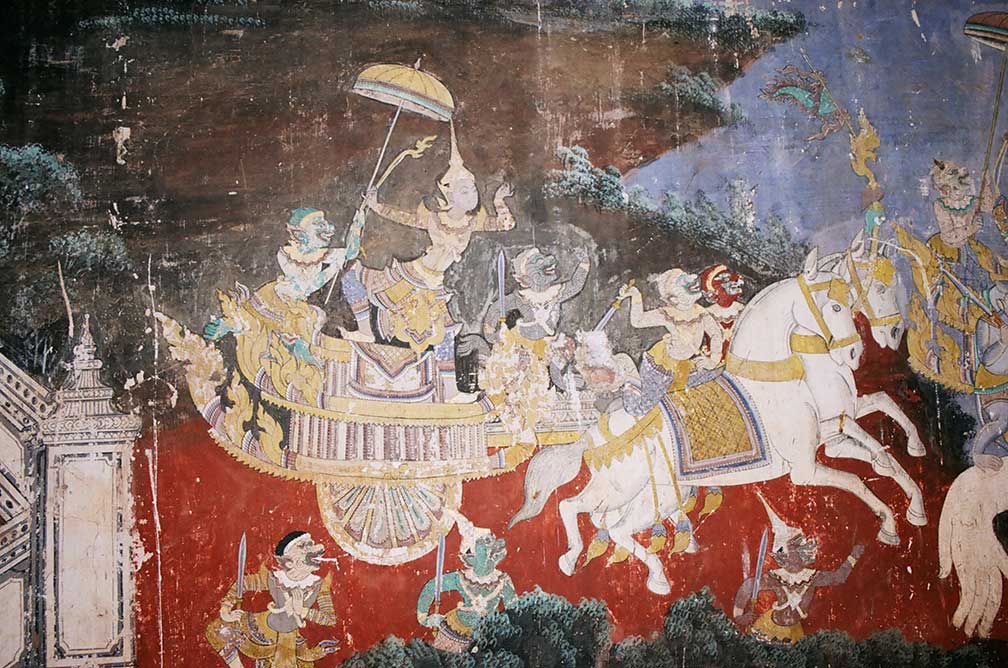 All Photos © Nations Online Project

Some of Phnom Penh's attractions are, the Royal Palace with the Silver Pagoda, which houses a 17th century baccarat crystal Buddha (the "Emerald Buddha" of Cambodia). The National Museum of Cambodia, the country's largest museum of cultural history.
The Independence Monument, built in 1958 for Cambodia's independence from France in 1953. Sisowath Quay, the popular riverside along the confluence of the Mekong and Tonlé Sap River.

Zoom in (+) to see the Royal Palace, and Cambodia's National Museum.

The map shows a city map of Phnom Penh with expressways, main roads and streets, zoom out to find the location of Phnom Penh International Airport (IATA code: PNH) about 7 km (4.5 mi) west of the city.

To find a location use the form below.

To find a location type: street or place, city, optional: state, country.


Local Time Phnom Penh:

Wednsday-June-20 10:47

(UTC/GMT +7 hours)