Searchable Map and Satellite View of Nagoya using Google Earth Data
Satellite view showing Nagoya, the third largest city in Japan. The capital city of Aichi Prefecture is located in the Chūbu region on the Pacific coast on central Honshu, Japan's main island.

Nagoya has a population of about 2.2 million inhabitants.
The city of Nagoya is the center of Chūkyō Metropolitan Area with a population of about 9 million residents. Nagoya is a Tech-city and is one of Japan's major seaports. Its main industry is automotive engineering, aerospace industry and robot technology. Central Japan Railway Company, which operates the Tōkaidō Shinkansen, has its operational hub at Nagoya Station.

The map shows a city map of Nagoya with expressways, main roads and streets, and the location of Nagoya Airfield (IATA code: NKM), Nagoya's domestic airport; zoom out to find the location of Chūbu Centrair International Airport (IATA code: NGO) located in Tokoname on an artificial island in Ise Bay, 35 km (22 mi) south of Nagoya.

To find a location use the form below.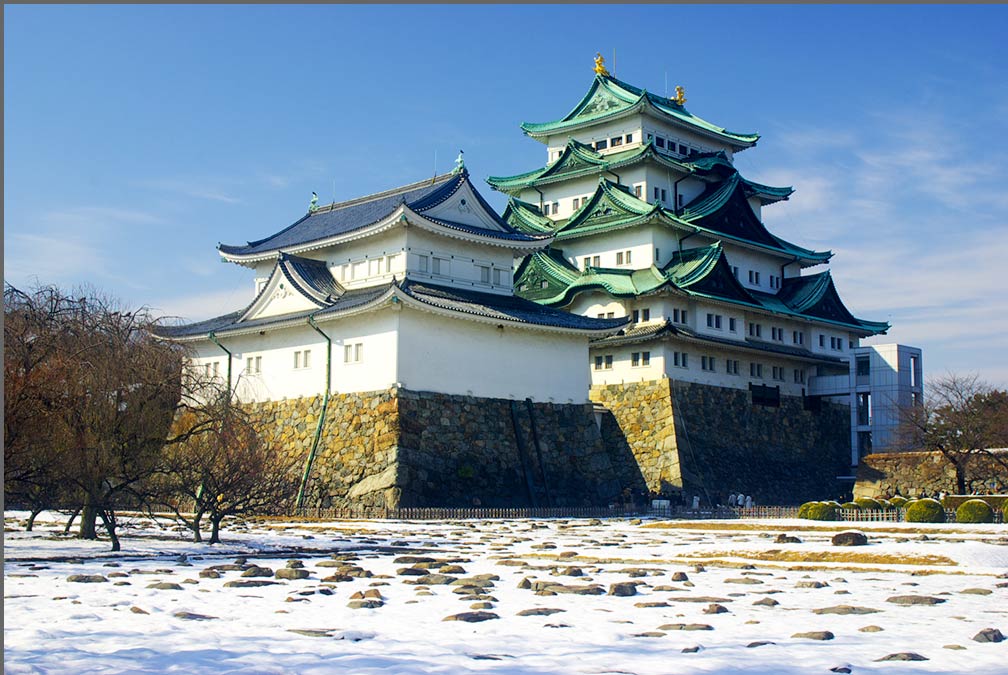 Nagoya Castle - the Japanese castle is one of the city's main sightseeing spots.
Image: NNE