About Freetown

Satellite view is showing Freetown, largest city, chief port and the national capital of

Sierra Leone. The city is located in the western part of the nation on the mountainous Sierra Leone Peninsula in the Western Area, an administrative division of the country, bordering the Atlantic Ocean. Freetown's Queen Elizabeth II Quay located on a promontory called Fourah Point and Government Wharf are the city's two harbors.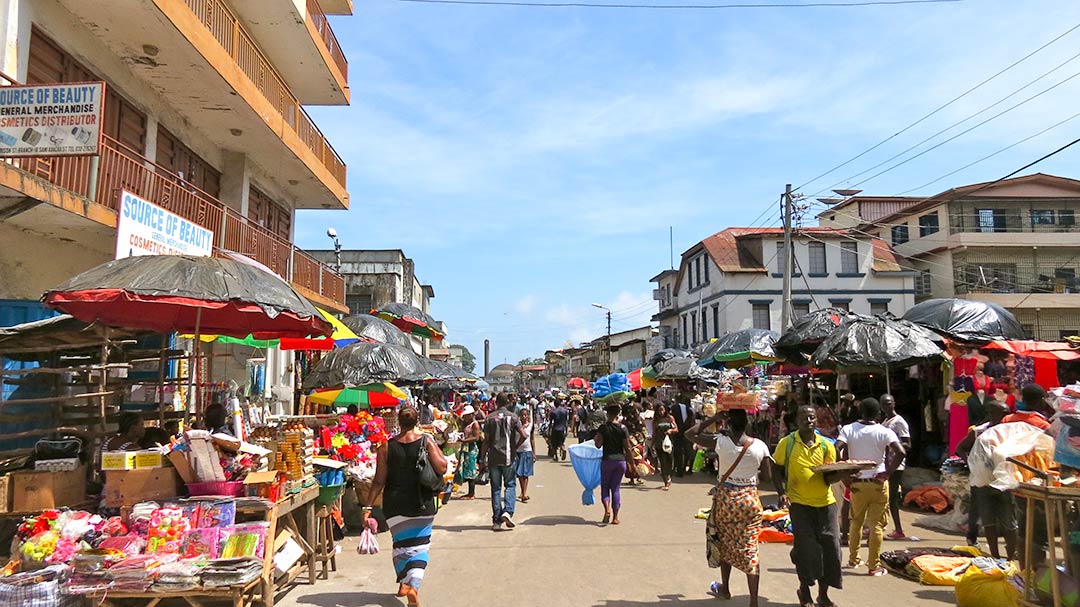 Image: Erik Cleves Kristensen

The area of today Freetown was first settled in 1787 by 400 former British slaves sent from London, followed some years later by 1,100 former American slaves from Nova Scotia (today part of Canada).

Freetown became a British Crown Colony in 1808 and the city served as the capital of British West Africa until 1874.

The administrative, economic and financial center of Sierra Leone has a population of about 1 million people. Official language is English, spoken languages are also Krio (Creole), the lingua franca in Sierra Leone, some Arabic and several indigenous languages.

Freetown is home to Sierra Leone's House of Parliament, the Supreme Court of Sierra Leone and the State House, the official workplace of the President of Sierra Leone. Also located in Freetown are the national television and radio stations, the majority of international companies and many of the country's largest corporations. The city is also the seat of Fourah Bay College, the oldest university in West Africa, (founded in 1827).

The map shows a city map of Freetown with expressways, main roads and streets, zoom out to find the location of Hastings Air Field (IATA code: HGS), and the location of Freetown-Lungi International Airport (IATA code: FNA) which is located north of the city in the town of Lungi, about 27 km (via Kissy to Tagrin ferry and Airport-Ferry Road) from the city center. In September 2014, almost all regional and international flights to Freetown had been suspended for more than one year as a result of the 2014 West Africa Ebola virus outbreak.

To find a location use the form below. To view just the map, click on the "Map" button.

To find a location type: street or place, city, optional: state, country.


Local Time Sierra Leone:

Sunday-October-1 08:25

No GMT/UTC time offset; GMT/UTC +0 hour