About Niger

Satellite view is showing Niger a landlocked country in West Africa on the southern edge of the Sahara Desert. The country is bordered by Algeria, Benin, Burkina Faso, Chad, Libya, Mali, and Nigeria.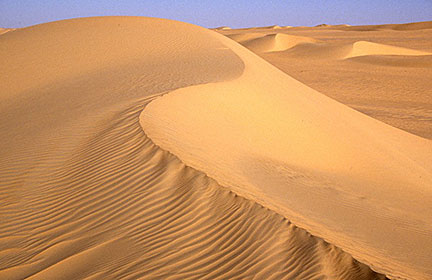 Image: Holger Reineccius

With an area of 1,267,000 km², Niger is two and a half times larger than Spain, or slightly less than twice the size of the U.S. state of Texas. 80 percent of the area of West Africa's largest country is covered by the Sahara, the 'Great Desert' of North Africa.

The country is mostly flat with the exception of the Aïr Mountains north east of Agadez, there is Niger's highest point at Mont Idoukal-n-Taghès with 2,022 m (6,634 ft).

Niger has a population of 17,5 million people (est. 2015), it is the country with the world's highest total fertility rate.

Largest city and the nation's capital is Niamey, located in the south western corner of the country, other urban centers are Agadez, Maradi, Tahoua, and Zinder. Spoken languages are French (official), Hausa, Tuareg, and a variety of West and North African languages.

The map shows Niger with cities, towns, main roads and streets.

To find a location use the form below.

To find a location type: street or place, city, optional: state, country.


Local Time Niger:

Saturday-September-23 21:12

Time zone: West Africa Time (WAT) :: UTC/GMT +1 hours