About The Gambia
Satellite view is showing tropical Gambia, a West African state bordering the North Atlantic Ocean in west. The country is a narrow strip of land on either side of the Gambia River, just 48 km (29 mi) at its widest point. Within the country, the Gambia River is navigable the entire length, it is Gambia's chief transport artery.

The smallest country on mainland Africa occupies an area of 11,295 km², it is about the size of one third of Belgium or slightly less than twice the size of Delaware. The country forms an enclave within Senegal with the exception of its coast.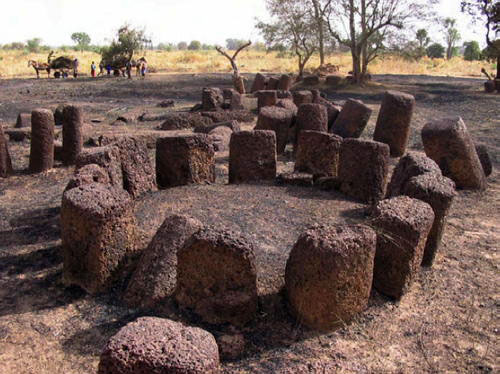 Gambia's low-lying landscape offers sandy beaches at its coast, grassy flood plains with mangroves near the coast, upcountry you will find tropical savanna and swampy river valleys with fertile alluvial soils suitable for rice cultivation. The highest point in The Gambia is Red Rock with 53 m.

The country has a population of 1,9 million inhabitants (2015). Most of the people live near the coast. Gambia's population is made up of several ethnic groups, about one-third are Mandinka, followed by Fula, Wolof, and Jola people. Spoken languages are English (official), Malinke and other indigenous languages and Creole.
More than 95 percent of the population in the Islamic Republic of the Gambia are Muslims.

Capital city of The Gambia is Banjul. Other urban centers are Serekunda, situated between the Atlantic coast and Banjul, it is Gambia's largest city; Brikama, a market town and major trading center south of Serekunda; the resort and fishing town of Bakau with its botanical gardens, and its crocodile farm Bakau Kachikally naer Banjul;
Janjanbureh (formerly Georgetown) on Janjanbureh Island.

The map shows Gambia with cities, towns, main roads and streets.

To find a location use the form below.

To find a location type: street or place, city, optional: state, country.


Local Time The Gambia:

Wednsday-June-7 08:37

West Africa Time (WAT): UTC/GMT +1 h