About Porto-Novo
Satellite view is showing Porto-Novo (Portuguese: New Harbour), also known as Hogbonou and Adjacé. The city is located on Porto-Novo lagoon, an inlet of the Gulf of Guinea, in the southeastern corner of

Benin, close to the country's border to

Nigeria.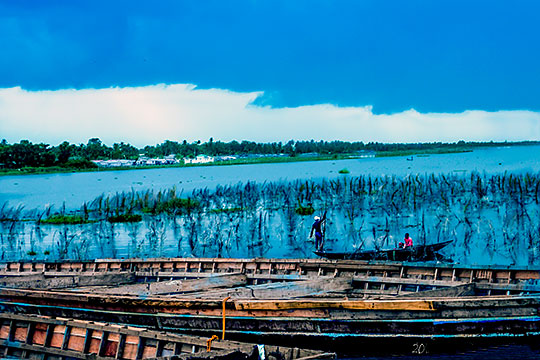 Image: Bernard O

The natural harbor of Porto-Novo lagoon was a convenient location for the Portuguese to establish a trading post there in the 17th century to do business, they dealt in the profitable slave trade, providing cheap workforce for the Americas.

Porto-Novo is Benin's national capital with a population of approximately 250,000 inhabitants. The city is connected by a 40 km railroad line to Cotonou, the largest city and the economic capital of Benin. Official

language is French, main languages spoken in Benin are beside French Fon, Aja, and Yoruba languages.

The map shows the city of Porto-Novo with main roads, zoom out to find the location of Cotonou Cadjehoun Airport (IATA Code: COO) Benin's main airport located in southwest near Cotonou, Benin's largest city and de facto capital.

To find a location use the form below.

To find a location type: street or place, city, optional: state, country.


Local Time Benin:

Friday-October-7 07:38

UTC/GMT +1 hours