About Senegal

Satellite view is showing Senegal, a tropical Sub-Saharan country in West Africa with a French colonial heritage. Senegal is located on the westernmost cape of Africa, it borders the North Atlantic Ocean in west, Mauritania in north, Guinea-Bissau and Guinea in south, Mali in east and it surrounds the nation of Gambia almost entirely.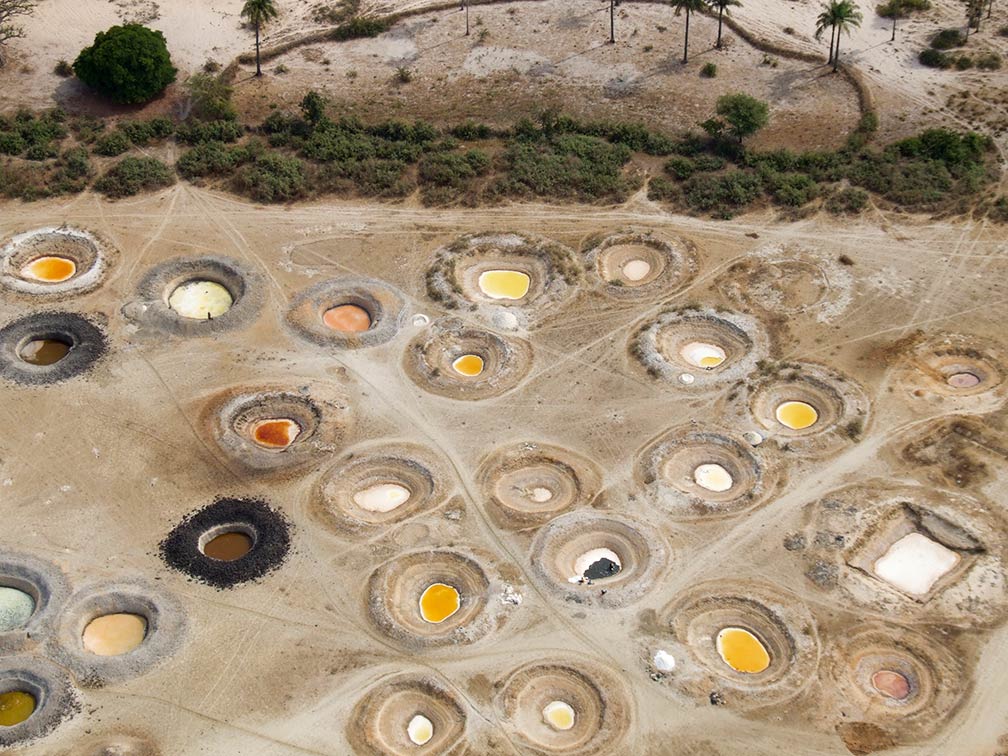 Image: KaBa

Most of the country is flat with rolling plains rising to foothills in southeast. With an area of 196,722 km² the country is about 1.5 times the size of Greece or slightly smaller than the U.S. state of South Dakota. There are five distinctive regions: the coastal region, the Senegal River Valley, the Ferlo Desert in the north with over one-third of the country's total area, the Eastern Region, once part of the Ghana Empire, and the Casamance, the strip south of the Gambia.

Senegal has a population of 14.8 million people (in 2016), it is in the Top 20 of countries with the highest fertility rate in the world. Most of the Senegalese population live in coastal urban areas.

Largest city and capital is Dakar, a primate city and the country's hub of administration, culture, industry, and trade. Other major urban centers are Pikine, kind of a suburb of Dakar, Thiès, a major industrial city 57 km by road east of Dakar, Saint-Louis (Ndar), a port and the former capital of the French colony of Senegal, and Kaolack (Kawlax), an important regional market town on the Saloum River.

Spoken languages in Senegal are French (official), Wolof, Pulaar, and Serer are the main languages; other West African languages.

Senegal is a secular state. Main religion is Islam, more than 90% of the country's population is estimated to be Muslim, mainly Sunni with some Sufi influences.

The map shows Senegal with cities, towns, expressways, main roads and streets.
To find a location use the form below. To view just the map, click on the "Map" button.

To find a location type: street or place, city, optional: state, country.


Local Time Senegal:

Tuesday-March-21 12:15

Time Zone: no time offset of GMT/UTC 0h