Searchable Map of Benin using Google Earth Data
Satellite view is showing Cotonou, largest city and the economic capital of

Benin located in the south of the country at the coast of the Bight of Benin, Atlantic Ocean.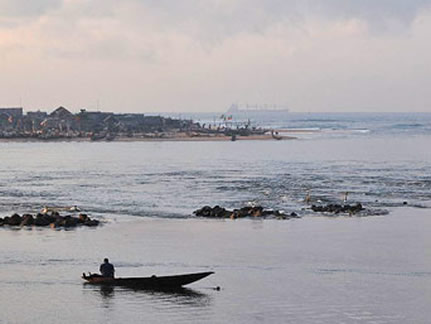 Image: ~MVI~

Cotonou is the seat of the government of Benin, while Benin's capital Porto-Novo is the seat of the parliament.

The city is Benin's transportation hub, the beating heart of the nation with the only major international airport in the country and its chief port with ongoing expansion work to upgrade it to the standards of modern world ports.

Cotonou is also home to the principal university in the country, the National University of Benin.

Cotonou has a city population of about 800,000 inhabitants, more than 2 million people live in Cotonou region. Official language is French, the main languages spoken in Cotonou include the Fon, Aja, and Yoruba language.

The Map shows the city of Cotonou with expressways and main roads, and the location of Cotonou Cadjehoun Airport (IATA Code: COO).

To find another location in Benin use the form below.

To find a location type: street or place, city, optional: state, country.


Local Time Benin:

Saturday-February-4 07:59

UTC/GMT +1 hours