Pakistan (official name Islamic Republic of Pakistan) is a country in Southern Asia with a coastline on the Arabian Sea, which is a region of the Indian Ocean.
The country is bordered by Afghanistan, China, India, and Iran.
The country occupies an area of 796,095 km², compared it is slightly larger than Turkey (783,562 km²) or slightly less than twice the size of the U.S. state of California.

Map is showing Pakistan with surrounding countries, states borders, province borders, the national capital Islamabad, provincial capitals, and largest cities.


Administrative Divisions of Pakistan

Pakistan is a federation of four provinces, a capital territory and federally administered tribal areas.

Pakistan's Provinces: Balochistan*, Khyber Pakhtunkhwa (also known as North-West Frontier Province - NWFP*), Punjab, and Sind(h).
* Balochistan and NWFP also have Provincially Administered Tribal Areas (PATA) which are being developed into regular districts.

Pakistan's Territories: Islamabad Capital Territory, Federally Administered Tribal Areas.

Other political entities in Pakistan :
Gilgit-Baltistan, formerly known as the Northern Areas.
Azad Kashmir (Azad Jammu and Kashmir), Pakistani-administered part of Jammu and Kashmir.

Largest cities are: Karachi, Lahore, Faisalabad, Rawalpindi, Multan, Gujranwala, Hyderabad, Peshawar, Islamabad, and Quetta.

Click on the map to enlarge for a detailed map of Pakistan.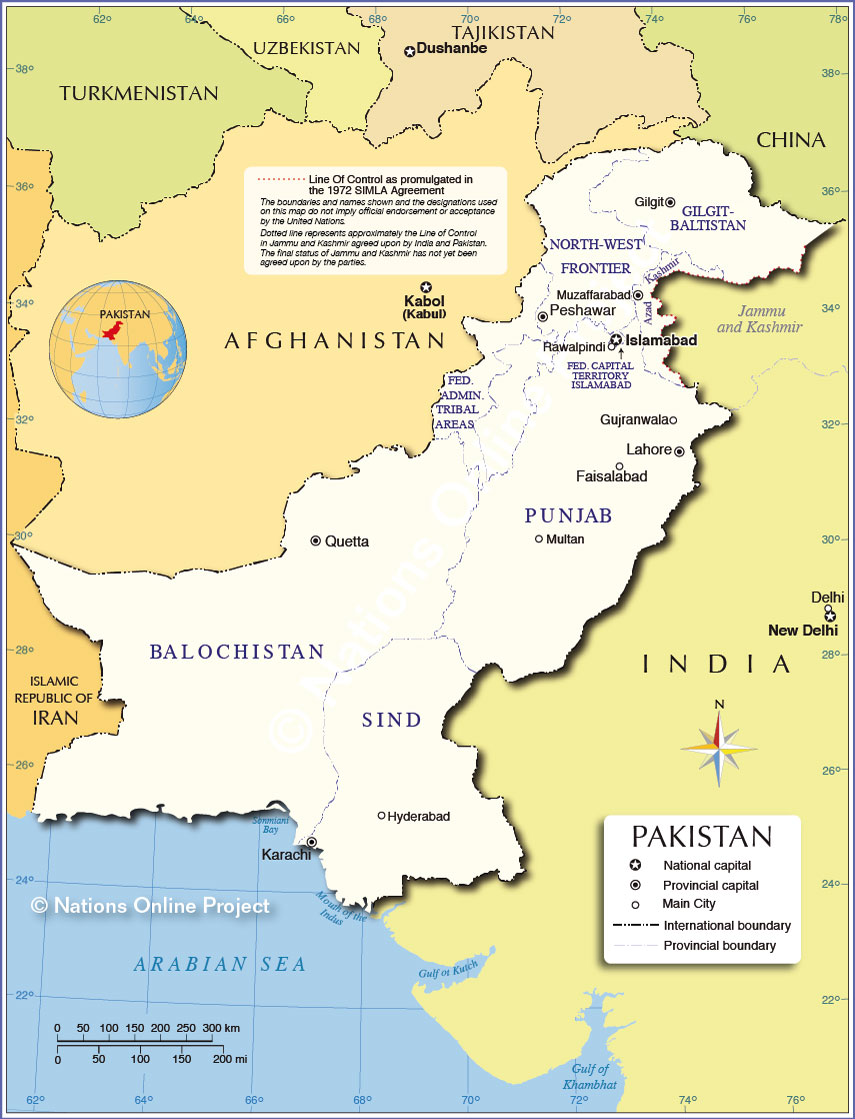 Administrative Map of Pakistan