About Castries

Satellite view is showing Castries, chief town, sea port, and the national capital of

Saint Lucia, a mountainous, volcanic, tropical island in the Caribbean, between Martinique in north, and Saint Vincent and the Grenadines in south. The city is located at a natural harbor of the island's northwestern coast.


The town was founded by the French, they named it after Marquis de Castries, a French marshal who commanded the expeditionary force sent to St Lucia in 1756.

Today Castries has a population of 4,100 people living in the town and 22,000 in its urban area. Official language is English.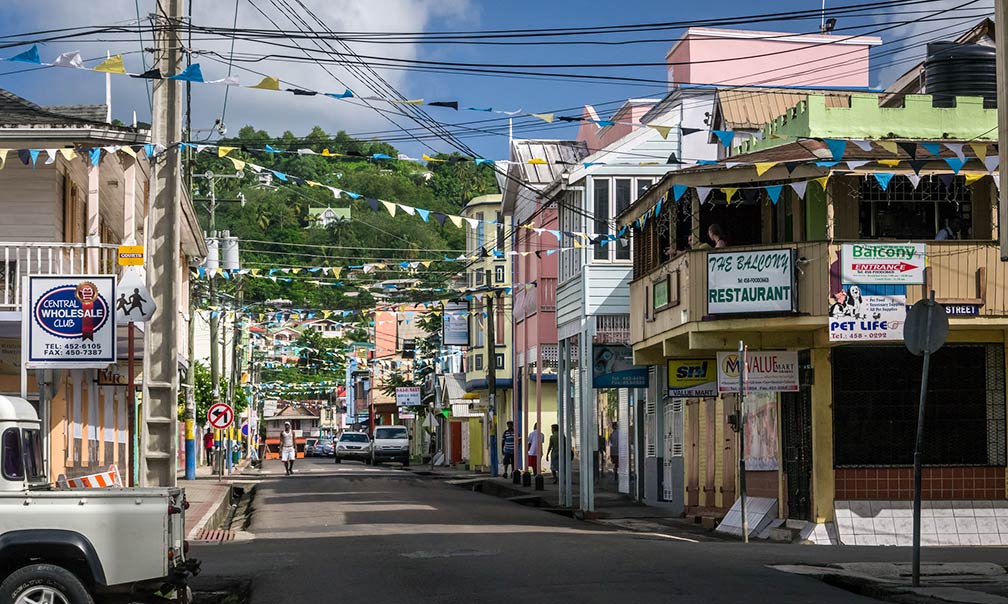 Image: David Kirsch

Some Points of interest: Immaculate Conception Church (since 1999 a Minor Basilica), and the Central Library (completed in 1924), at Derek Walcott Square (formerly Columbus Square, a public square and park), Marigot Bay (laid-back), Vigie Beach (protected white sand beach), Pigeon Island national park (historic site with numerous forts), Morne Fortune (hill and vantage point), Castries Market (largest open-air market), Pointe Seraphine (Duty Free), Maria Islands Nature Reserve (by appointment only), La Toc Battery Fort (old British fort), National Library, the Pitons (Gros Piton and Petit Piton are a UNESCO World Heritage Site

)

The map shows a city map of Castries with expressways, main roads and streets, the location of Castries' George F. L. Charles Airport, formerly Vigie Airport (IATA code: SLU) north of the city.
Zoom out to find the location of Hewanorra International Airport (IATA code: UVF), Saint Lucia's international gateway, 56 km (35 mi) from Castries by road (via Micoud Highway) situated in the southeastern corner of the island.

To find a location use the form below. To view just the map, click on the "Map" button.

To find a location type: street or place, city, optional: state, country.


Local Time Saint Lucia:

Thursday-December-7 13:45

UTC/GMT - 4 hours