About Buenos Aires

Satellite view is showing Buenos Aires (English: Fair Winds), the national capital of

Argentina
. The country's most populous city is situated in the central-eastern region of Argentina on the west bank of Río de la Plata (River of Silver), at the estuary of the river which is, in reality, more a bay.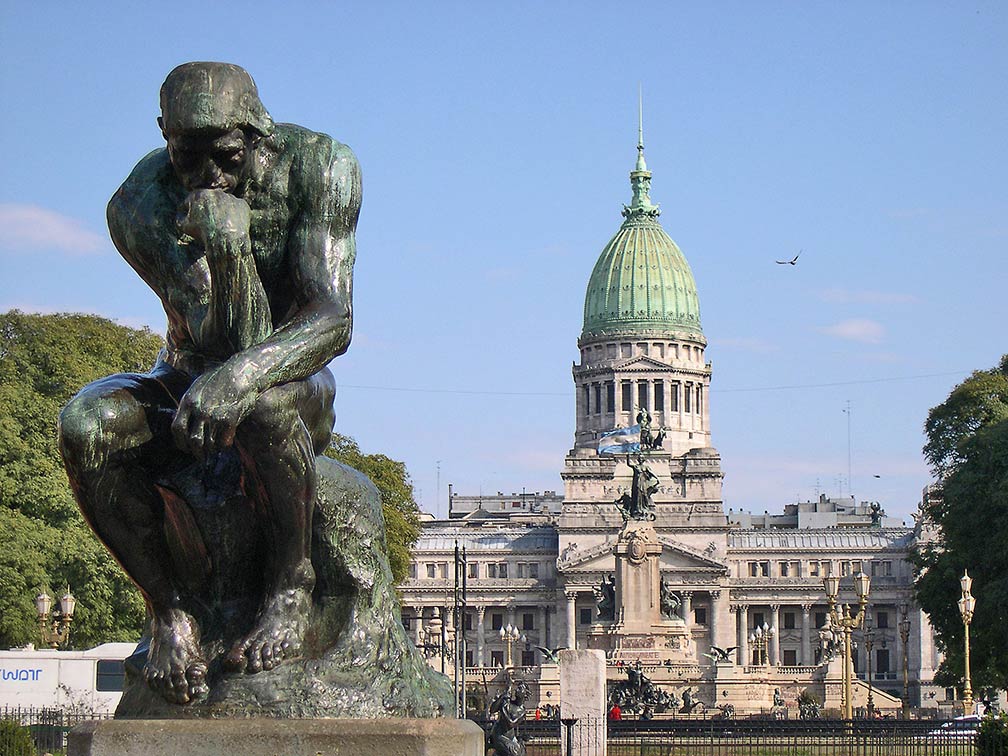 Photo: © Fabián Minetti
Buenos Aires is Argentina's largest city and the primary seaport. Almost 3 million residents live in the capital itself, about 12 million people live in the metropolitan area (Provincia de Buenos Aires, 24 partidos del Gran Buenos Aires.) Since 1994 the city has autonomy status. Buenos Aires is the birthplace of the current pope, Francis (former Archbishop of Buenos Aires), and Queen Máxima of the Netherlands.
The city is a famous tourist destination and is among the cities with the highest quality of life in Latin America. Due to immigration, its architecture is a mix of styles of Art Deco, Art Nouveau, Neo-Gothic, and French Bourbon. It is also rated a world alpha city by
GaWC
, considered to be an essential hub in the global economic system. Spoken
language
is Spanish.
The map shows a city map of Buenos Aires with expressways, main roads, and streets, and the location of Aeroparque Jorge Newbery Airport (
IATA code
: AEP), zoom out to find the location of
Ezeiza International Airport
(
IATA code
: EZE), about 32 km (20 mi) by road (via Au 25 de Mayo and RN A002) south-west of the city center, south-southwest of Buenos Aires.
To find a location use the form below.