About Port of Spain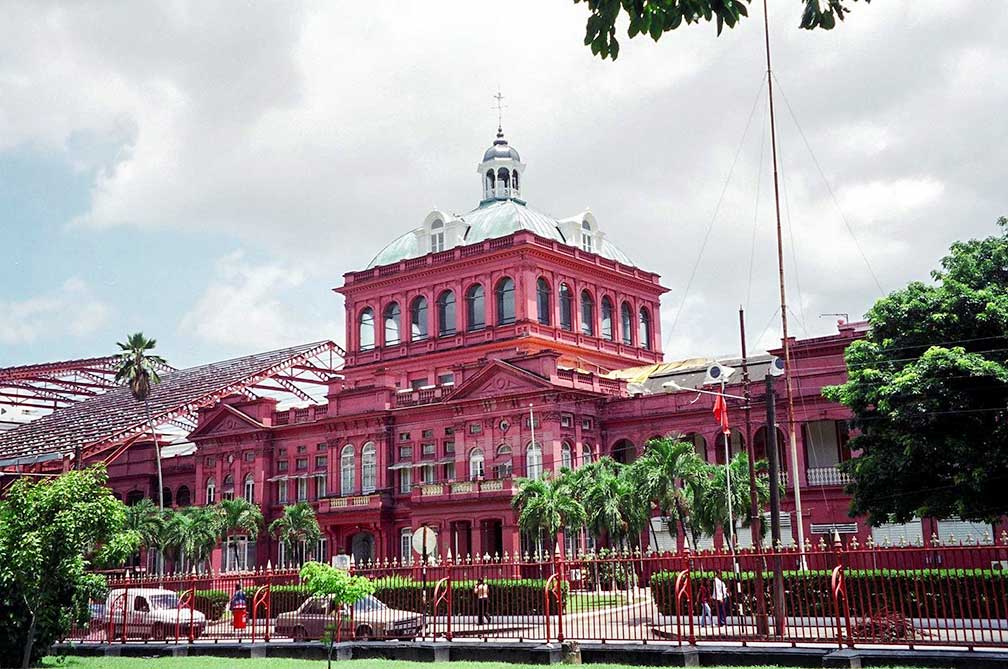 Image: Anthony Mendenhall

Satellite view is showing Port of Spain, third largest municipality and bustling capital city-center of the twin-island state of

Trinidad and Tobago.

The city is located at the Gulf of Paria, on the northwest coast of the island of Trinidad.

Founded by settlers from Spain in the mid 16th century as Puerto DVD Espalier, today Port of Spain has a population of about 40,000 inhabitants, about 130,000 people live in the metropolitan area. The city is the administrative center of the nation. Port of Spain is home to a large container port and is a major shipping hub in the Caribbean. Official language is English.

Trinidad's carnival is the main annual cultural festival and a great tourist attraction.

Port of Spain lies in a tropical wet and dry climate zone with a wet season from June to November. Annual average temperatures are between 23° and 31° C.

The map shows a city map of Port of Spain with expressways, main roads and streets, zoom out to find the location of Piarco International Airport (IATA Code: POS) about 30 km (18 mi) by road, east of the city center.

To find a location use the form below.