About Montevideo

Satellite view is showing Montevideo, by far the largest city, chief port and the national capital of

Uruguay. The city is located in the central southern part of the country on the north shore of the Rio de la Plata estuary at the coast to the South Atlantic Ocean.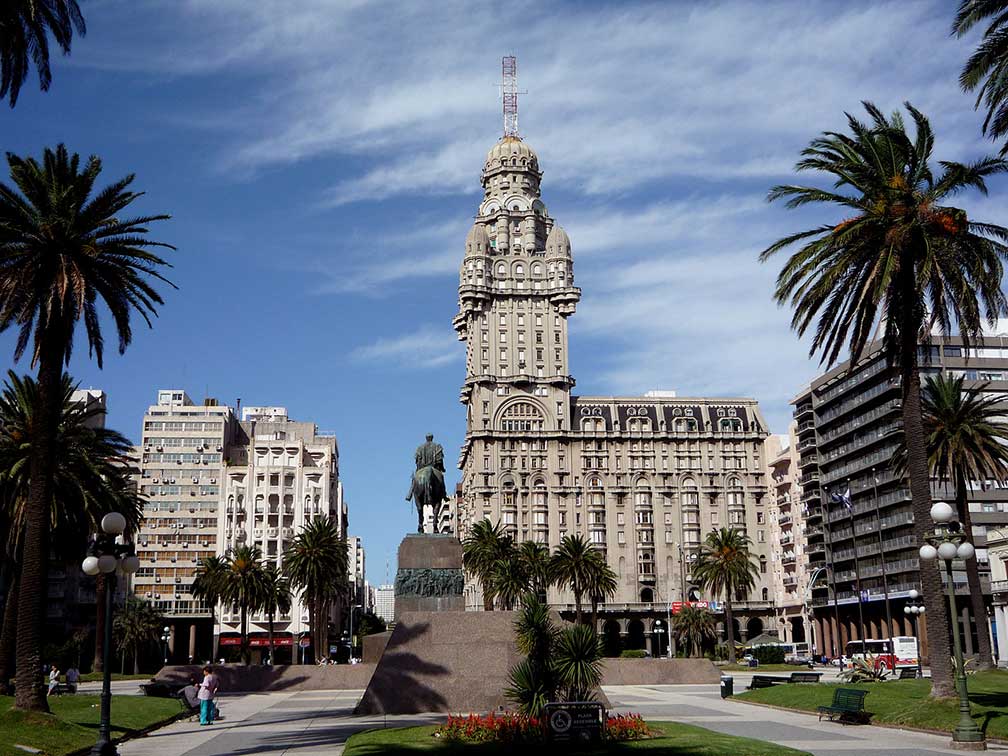 Image: Chrissy

In the late 17th century, the Portuguese built Colonia do Sacramento in the region across the bay from then Spanish Buenos Aires. In 1724 the Spanish forced the Portuguese to abandon their colony and started populating the city by themselves. Montevideo became the main urban settlement of the region north of the Río de la Plata and east of the Uruguay River, competing with Buenos Aires.

Today Montevideo has a population of about 1.3 million inhabitants (census 2011), that's one-third of the Uruguay's total population. Official language is Spanish.

The city is the cultural, economical, educational, and political center of the nation, and a leading institution in South America, similar to Brussels in Europe. Montevideo is the seat of the administrative headquarters of Mercosur, the Southern Common Market, and ALADI, Latin America's primary trade blocs.

Montevideo is ranked by Mercer's Quality of Living Survey as one of the top Latin American cities.

Just zoom in (+) to see Plaza Independencia with Palacio Salvo, the center of Ciudad Vieja (old city) of Montevideo.

The map shows a city map of Montevideo with expressways, main roads and streets, zoom out to find the location of Carrasco International Airport (IATA code: MVD) 18 km (11.2 mi) by road (via Avenida Italia/Av Italia) northeast of the city center.

A High-speed ferry line to Buenos Aires (2 h) leaves from Ciudad Vieja district.

To find a location use the form below.