About the Royal Palace in Phnom Penh
The satellite view shows a section of
Phnom Penh
, the capital city of

Cambodia
since the 19th century.
The Royal Palace, the National Museum and the Independence Monument are important landmarks in the city.
Royal Palace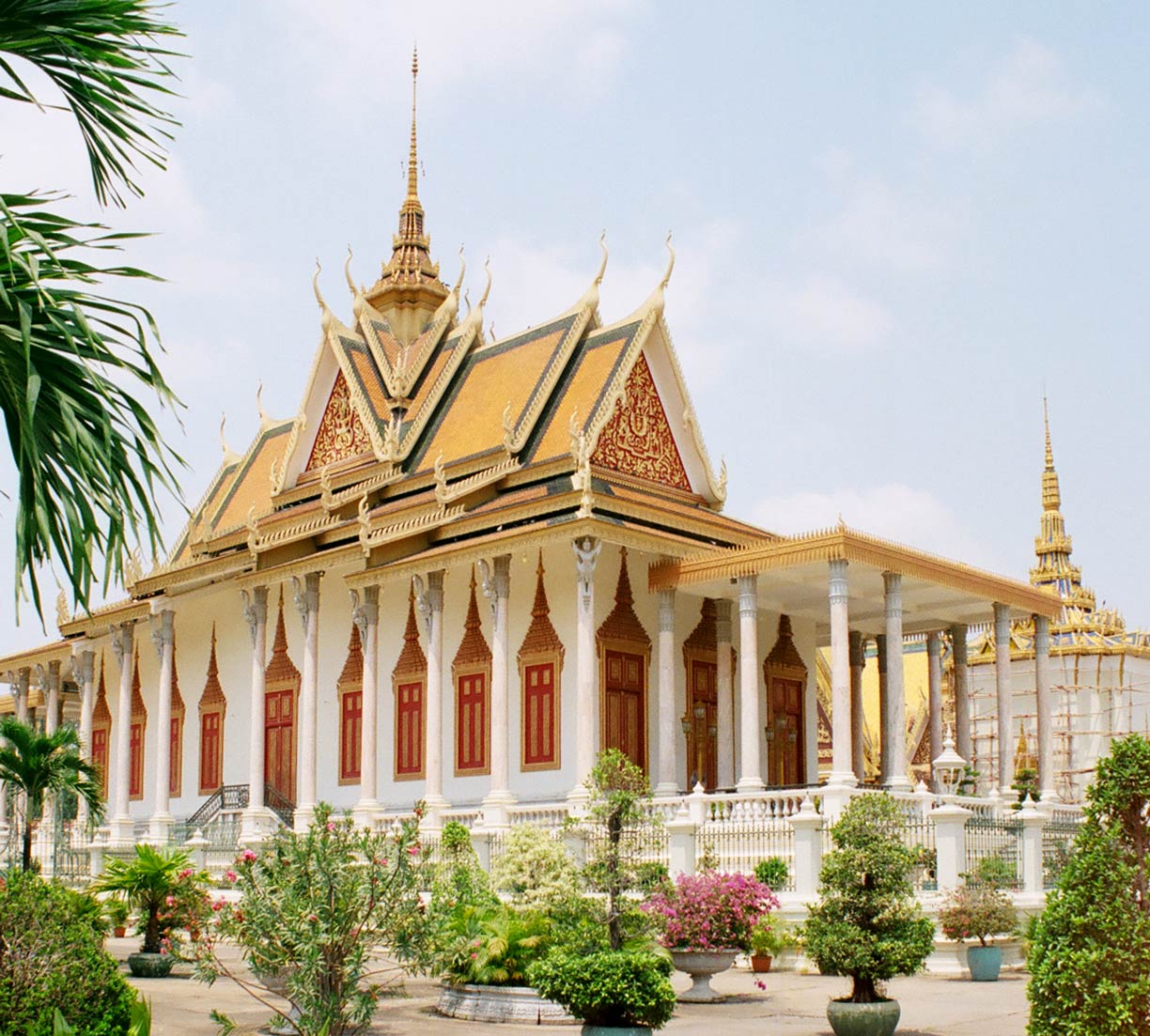 Image: kk nationsonline.org
The palace complex was established in 1866 at Samdach Sothearos Boulevard in Phnom Penh, near the confluence of the Tonle Sap river and the Mekong river. The palace serves as the residence of the King of Cambodia (Norodom Sihamoni) and as a place for ceremonial events. The individual buildings of the complex were constructed gradually over time. The main buildings are the Throne Hall, the Silver Pagoda, the Khemarin Palace, and the Moonlight Pavilion.
National Museum of Cambodia
The National Museum of Cambodia is the country's leading history museum. Presumably, the world's largest collections of Khmer art, as well as traditional Cambodian arts and craftsmanship, is on display. The museum was built in the early 20th-century, the classical temple architecture of the Khmer served as a model.
Vimean Ekareach - Independence Monument
The Independence Monument at the traffic circle of Norodom and Sihanouk Boulevards was built in 1958, five years after late King Norodom Sihanouk declared independence from
France
. The monument was officially inaugurated in 1962; it is a symbol of Cambodia's sovereignty and the end of 90 years of French domination. Independence Day is a Cambodian national holiday and is celebrated every 9th November.
To find a location use the form below.