Searchable Map of Indonesia using Google Earth Data

Map is showing Indonesia, the largest archipelago in the world, situated between the Indian Ocean (to the South) and the South China Sea (Pacific Ocean, in North).

The country consists of more than 17,000 islands, the largest are Sumatra, Java, Borneo (known as "Kalimantan" in Indonesia), Sulawesi, and New Guinea, most of the larger islands are mountainous, with peaks ranging between 3,000 and 3,800 m.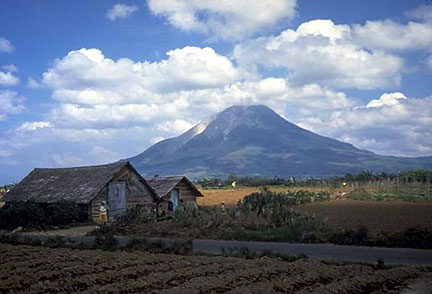 Image: Tom Casadevall

With an area of 1,904,569 km² and a population of 238 million people (2010) making Indonesia the largest and most populous country situated only on islands, the combined archipelago is slightly smaller than Mexico.

Capital city of Indonesia is Jakarta on the island of Java (pop. 10 million), other major cities: Bandung, Medan, Surabaya. Official language is Indonesian.

Countries with international borders to Indonesia are Malaysia, Papua New Guinea, and Timor-Leste. Indonesia shares maritime borders with: Australia, India, Palau, the Philippines, Singapore, Thailand, and Vietnam.

The Map shows Indonesia with cities, expressways, main roads and streets.



To find a location type: street or place, city, optional: state, country.


Local Time Jakarta:

Saturday-June-3 10:50

Time zone: Western Indonesian Time (WIB) :: UTC/GMT +7 hours