About Cambodia

Map is showing Cambodia a country in Southeast Asia, between Thailand and southern Vietnam, south of Laos, bordering the Gulf of Thailand in southwest.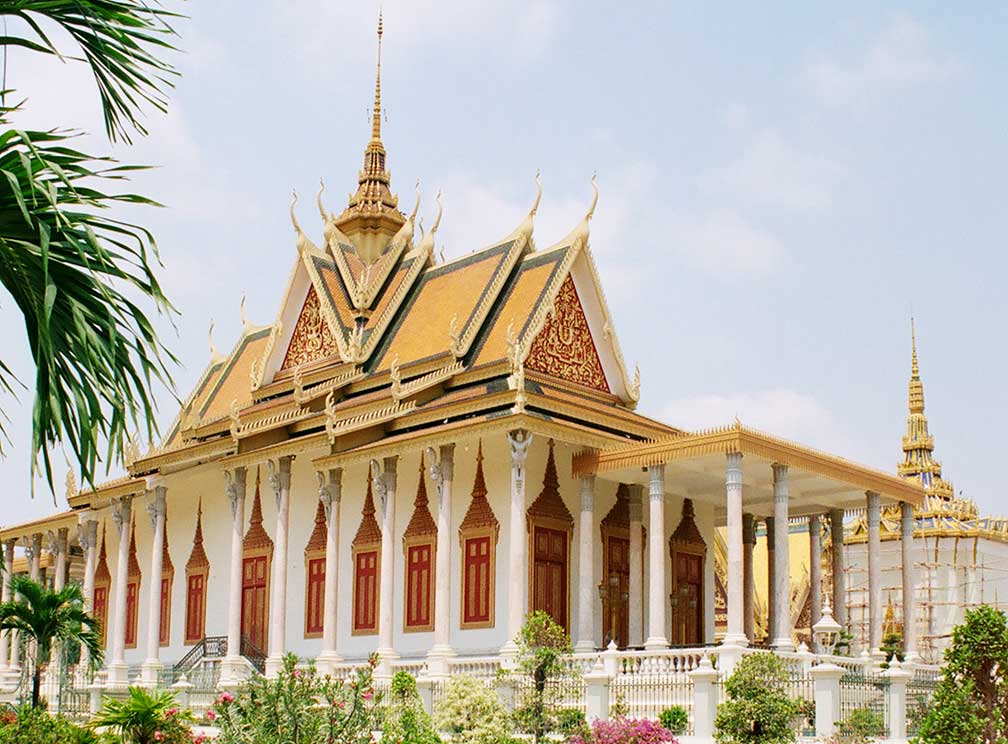 All Photos: © nationsonline.org

With an area of 181,000 km² Cambodia is about half the size of Germany or slightly smaller than the U.S. state of Oklahoma.

Cambodia has a population of about 14.7 million inhabitants (2013 census). Capital city is Phnom Penh. Spoken languages are, predominantly Khmer (90%), a Mon–Khmer language, and Vietnamese (5%).

Cambodia was officially called the Khmer Republic (1970–75) and Kampuchea (1976–89).

The map shows Cambodia with cities, towns, expressways, main roads and streets.


To find a location use the form below.

To find a location type: street or place, city, optional: state, country.


Local Time Phnom Penh:

Saturday-September-30 18:09

UTC/GMT +7 hours