About Malaysia

Map is showing Peninsular Malaysia also known as West Malaysia, south of Thailand bordering the Strait of Malacca in west, to the south is the island city state of Singapore.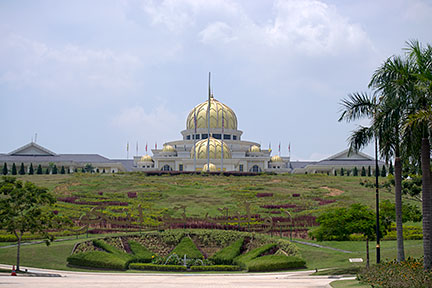 Image: nationsonline.org

East Malaysia, the other part of the federation is located on the northern one-third of the island of Borneo bordering the South China Sea.

Capital city of Malaysia is Kuala Lumpur (pop. 1.6 million). Official language is Malay.

Countries with international borders to Malaysia are Brunei, Indonesia, Singapore, and Thailand.

The map shows Malaysia with cities, towns, expressways, main roads and streets.

Malaysian Airlines' Boeing Triple Seven en route from Kuala Lumpur to Beijing, China, disappeared in the early morning of 8th March 2014 between Malaysia and Vietnam. You will find more explanations at our MH 370 Search Area Map.



To find a location type: street or place, city, optional: state, country.


Local Time Malaysia

Friday-December-8 02:17

Time zone: Malaysia Time (MYT) UTC/GMT +8 hours