About Aden
Satellite view is showing Aden, main port and economic center of

Yemen. The city is situated on a peninsula at the Gulf of Aden in south west of the country.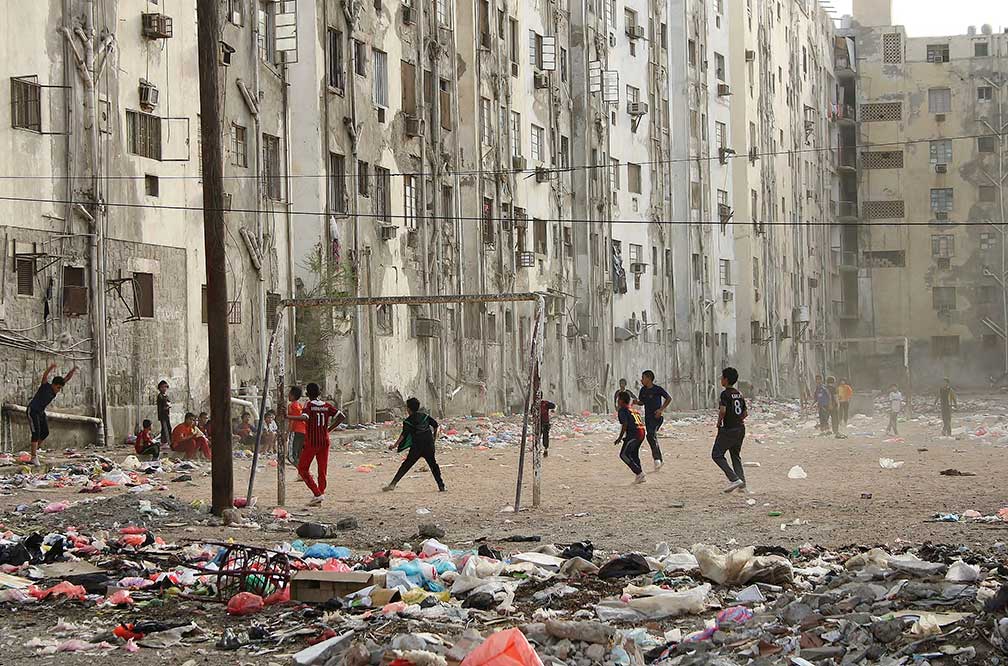 Image: Brian Harrington Spier

History (short version)
Aden was the former capital of the People's Republic of South Yemen. A strategic port linking the Mediterranean Sea and the Indian Ocean, it has been a trading center since the first millennium B.C..

Captured by the British on 19 January 1839, it was made a Crown colony in 1935. Following the establishment of independent South Yemen on 30 November 1967, the British shut down their naval base here. It was the capital of South Yemen from 1968 until the country's unification with the Yemen Arab Republic in 1990. The Gulf of Aden is named after the city.

The city has population of about 800,000 inhabitants. Capital city of Yemen is Sana'a. Official language is Arabic.

The map shows a city map of Aden with expressways, main roads and streets, as well as the location of Aden International Airport (IATA code: ADE).

To find a location use the form below. To view just the map, click on the "Map" button.

To find a location type: street or place, city, optional: state, country.


Local Time Aden:

Wednsday-August-15 09:44

UTC/GMT +3 hours