About Sana'a
Satellite view is showing Sana'a, largest city and the national capital of

Yemen, located in the western part of the country about 160 km east of the Red Sea in the Yemeni highlands at Mount Nugum.

Sana'a is Yemen's capital, but the seat of the internationally recognized government under President Abd Rabbuh Mansur Hadi moved to Aden in the aftermath of the 2014–15 Yemeni coup d'état.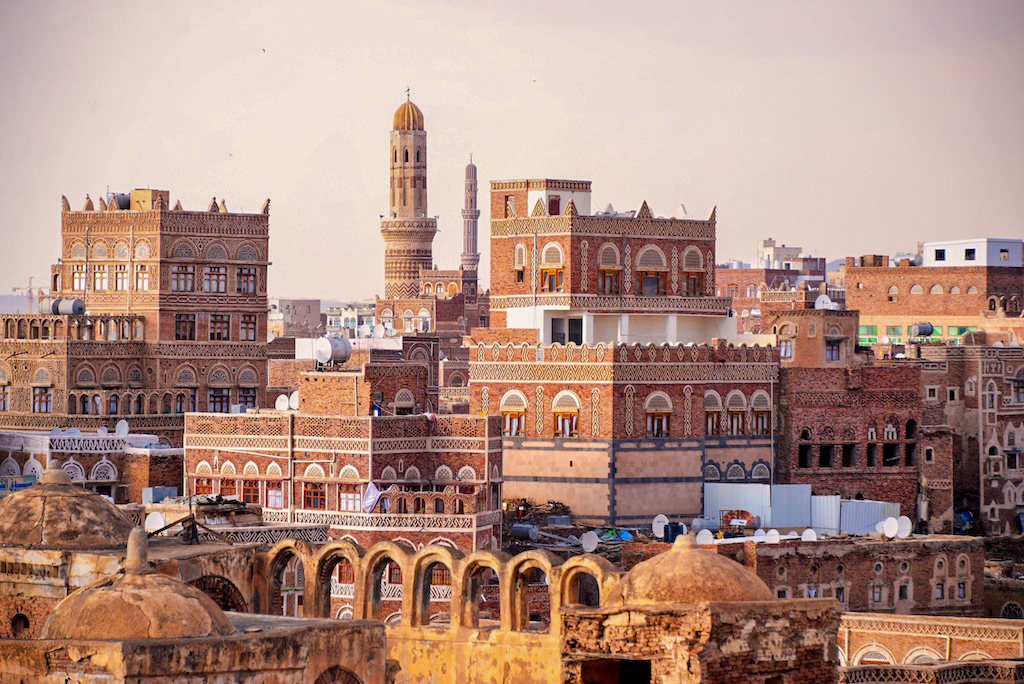 Image: Rod Waddington

The city lies at an altitude of 2200 m above sea level. Sana'a has a population of about 1.75 million inhabitants. Official language is Arabic.
Primary seaport of Yemen is Aden.

Old City of Sana'a

is a UNESCO World Heritage Site.

Yemen has never been a save tourist destination,
few Western citizens travel to Yemen. The majority who visit rarely make the effort to go beyond the capital Sanaa and its immediate surroundings, while perhaps visiting Aden or the city of Taiz, but with the Houthi insurgency it got worse. The sectarian military rebellion escalated into a full-scale civil war. Recently (January 2015) the Houthis have seized, and currently control Sana'a. A Houthi official declared the dissolution of Yemeni parliament in Sana'a on 6 February 2015.

On 12 June 2015, Saudi-led airstrikes targeting Shiite rebels and their allies in Yemen destroyed historic buildings in the center of Sana'a.
The UNESCO World Heritage site is severely damaged.


The map shows a city map of Sana'a with expressways, main roads and streets, zoom out to find the location of Sana'a International Airport (IATA code: SAH), north of Sana'a.

To find a location use the form below. To view just the map, click on the "Map" button.

To find a location type: street or place, city, optional: state, country.


Local Time Sana'a:

Saturday-May-26 09:14

UTC/GMT +3 hours