About Saint Kitts and Nevis

Satellite view is showing St. Kitts and Nevis, officially: the Federation of Saint Christopher and Nevis, two volcanic tropical islands, part of the Leeward Islands in the Caribbean Sea, about 400 km east of Puerto Rico. It is the smallest sovereign state in the Americas. Formerly known as Saint Christopher-Nevis-Anguilla.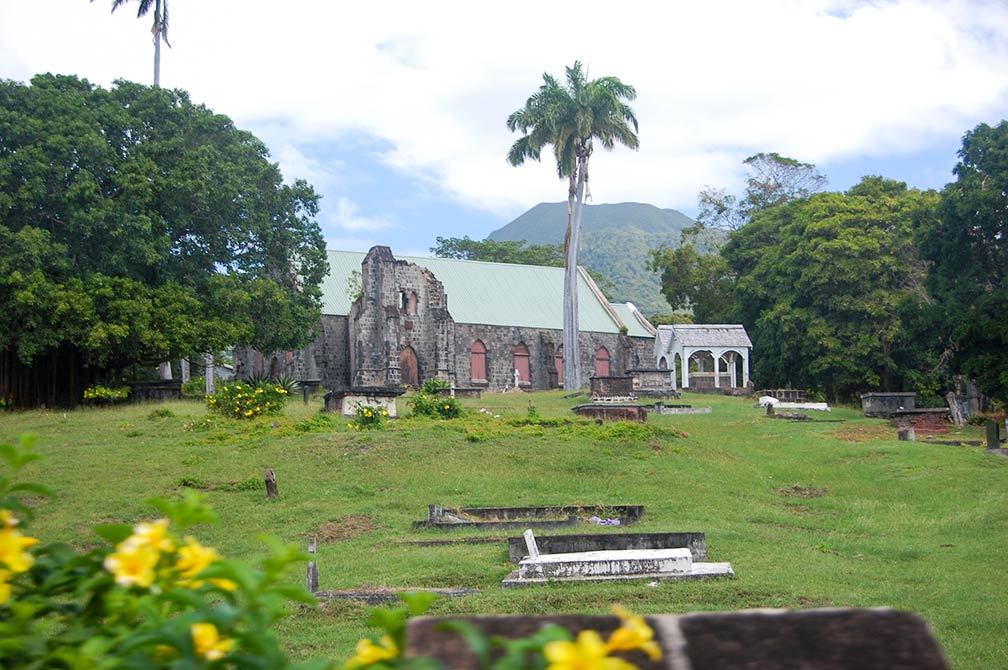 Photo: Jeremy Hetzel

Columbus discovered the islands in 1493 and named one St. Christopher for his patron saint. English settlers who came first in 1623, shortened the name to Saint Kitts. It was the first successful English colony in the West Indies. The French came two years later, and in 1628 the British settled also on Nevis.

In the Treaty of Paris of 1783 the islands were ceded to Great Britain. The two islands gained full independence in 1983 within the British Commonwealth.

The islands together have a land area of 261 km², making it the smallest sovereign country in the Western Hemisphere. The twin-islands are of volcanic origin, high central peaks covered with tropical rainforest dominate the landscape. Highest peak is Mount Liamuiga on St. Kitts with 1,156 m.

The island nation has a population of 52,000 inhabitants. Capital city is Basseterre, founded in 1627 (not to be confused with Basse-Terre, the administrative capital of Guadeloupe).
Spoken languages are English (official) and Creole.

St. Kitts and Nevis's economy is based on tourism, agriculture and light manufacturing industries.

Neighboring island states: Antigua and Barbuda and Montserrat.

The map shows Saint Kitts and Nevis with cities, towns, expressways, main roads and streets, and the location of Robert L. Bradshaw International Airport, also called the Golden Rock Airport (IATA code: SKB).

Zoom out to see the location of Saint Kitts and Nevis within the Caribbean.

To find a location use the form below.

To find a location type: street or place, city, optional: state, country.


Local Time Saint Kitts and Nevis:

Friday-December-1 22:03

Standard time zone: Atlantic Standard Time (AST); UTC/GMT -4 hours