About St. Lucia

Satellite view is showing the Caribbean island between the Caribbean Sea and the North Atlantic Ocean. With an area of 539 km² the island is slightly larger than Andorra, or three and a half times the size of Washington, DC.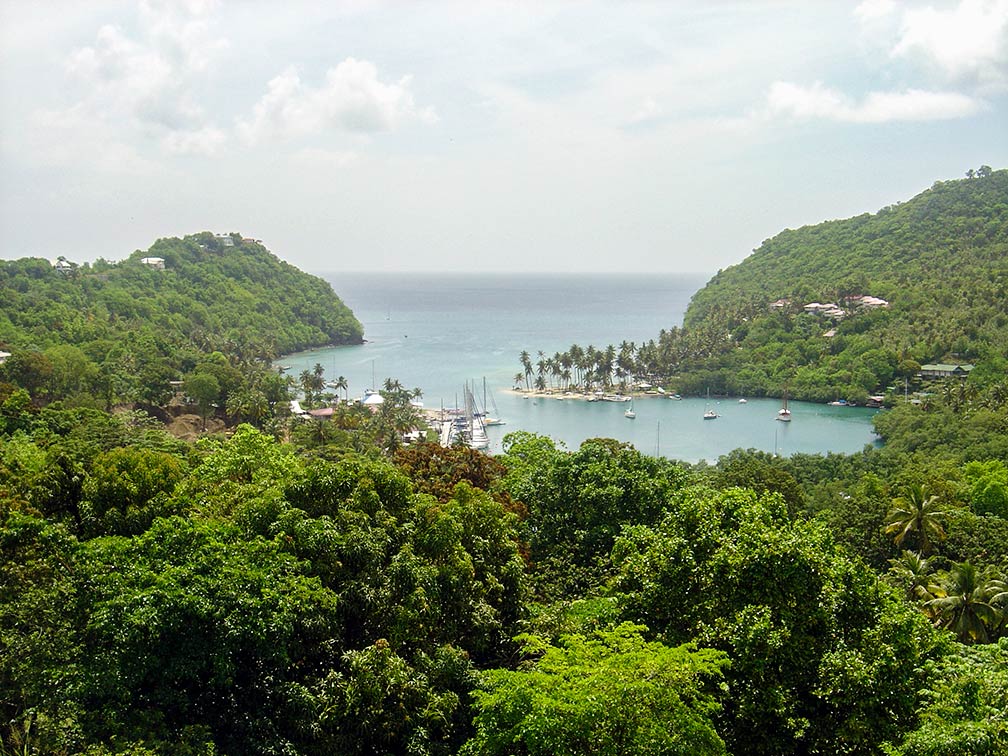 Photo: Mjr74

Saint Lucia is a volcanic and mountainous island with some broad, fertile valleys, famous are the twin Peaks of "The Pitons" near the town of Soufriere, a volcanic complex with hot springs and sulfurous fumaroles in a geothermal field. Highest mountain on the island is Mount Gimie with 950 m.

The island has a population of 172,000 inhabitants (in 2012). Capital and largest city of Saint Lucia is Castries. Spoken languages are English (official) and French Creole.

Geographically relative close to Martinique and Saint Vincent and the Grenadines.

Zoom out to see the location of Saint Lucia within the Caribbean Sea.

The map shows Saint Lucia with nature reserves, national parks, cities, towns, expressways, main roads and streets, and the location of Hewanorra International Airport (IATA code: UVF), 56 km (35 mi) from Castries by road (via Micoud Highway) at the southern end of the island.

To find a location use the form below.


To find a location type: street or place, city, optional: state, country.


Local Time Saint Lucia:

Saturday-February-4 21:55

UTC/GMT - 4 hours