Searchable Map and Satellite View of Namibia using Google Earth Data
Satellite view is showing Namibia, a largely desert country in Southern Africa bordering the South Atlantic Ocean in east.
Namibia has a population of a little more than 2 million inhabitants. Capital and largest city is Windhoek.
Spoken languages are English (official), Afrikaans, and various Bantu and Khoisan languages.

Countries with international borders to Namibia are Angola, Botswana, South Africa, Zambia, and Zimbabwe.

The map shows Namibia with national parks, cities, towns, 'expressways', and main roads.

To find a location use the form below.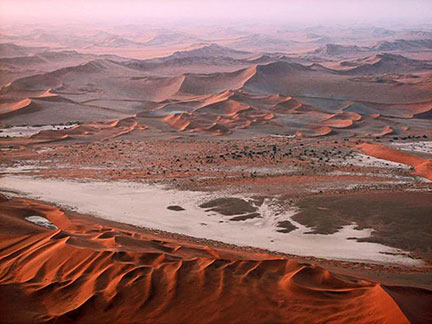 Namib Desert, Namibia.
Image: Scott A. Christy
To find a location type: street or place, city, optional: state, country.


Local Time Namibia:

Friday-May-22 09:25

Time Zone: West African Time (WAT) GMT/UTC +1
From September to April Namibia observes West African Summer Time (WAST) GMT/UTC +2