About Yemen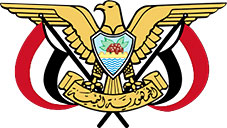 Yemen is a country on the south-eastern tip of the
Arabian Peninsula
, bordered in the north by
Saudi Arabia
in the east by
Oman
, in the west by the Red Sea and the Bab-el-Mandeb, the strait that is connecting the Red Sea and the Gulf of Aden. Yemen shares maritime borders with
Djibouti
,
Eritrea
, and
Somalia
.
With an
area
of 527,970 km² (including the islands of Perim and Socotra), the country is about the size of
Sweden
or about twice the size of
Wyoming
.
The map shows some of the major geographic features of Yemen: the
Empty Quarter
desert (Ar Rub' al Khali) in the north, one of the largest sand deserts in the world, encompassing most of the southern third of the Arabian Peninsula.
Ramlat al-Sab`atayn
is a desert region in central Yemen and the location of several ancient South Arabian cities like Kaminahu, Haram, and Qarnawu.
Ramlat Dahm
is a desert region in the northwest with elevations between 800 m and 1,000 m, part of the "Empty Quarter."
The
Tihamah
is a relatively narrow semidesert coastal plain along the Red Sea. The Tihamah is part of the coastal fog desert ecoregion, an ecosystem which stretches along the western and eastern coasts of Arabia.
Yemen's interior is dominated by mountains ranging from a few hundred meters up to the country's highest point, Jabal an Nabi Shu'ayb (3,666 m; 12,028 ft) near Sana'a, the country's capital.
The
Western Highlands
with relatively fertile soil and sufficient rainfall support the cultivation of coffee, cereals like sorghum, and even tropical fruits.
The
Central Highland
is a plateau with elevations of about 2,000-3,200 meters, with rolling hills, small mountains, and some peaks. The central highlands are drier than the western highlands because of rain-shadow influences but still receives sufficient rain in wet years for farming.
The
Mahra mountains
(Jabal Mahra, up to an elevation of 1300 m) are a mountainous region in central southeast.