About Bandung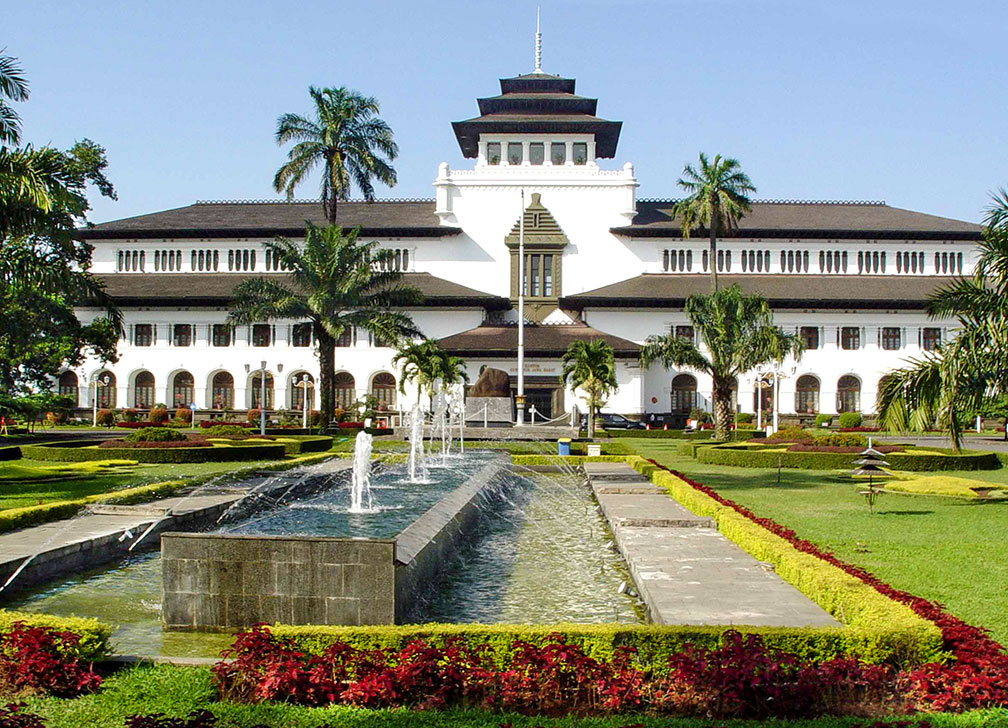 Image: Mey Lee

Satellite view is showing sprawling Bandung, provincial capital of Jawa Barat (West Java), and third largest city of

Indonesia.

The city is situated about about 150 km (93 mi) by road, southeast of Jakarta, on a plateau in the Parahayangan mountains, south of Mount Tangkuban Perahu, a dormant volcano. The Cikapundung River divides Bandung from north to south.

The city was founded by the Dutch in 1810, supposed to be new the capital of the Dutch possessions in Southeast Asia, the Dutch East Indies.

Today the city has grown into a mega metropolis, but still offers numerous examples of Dutch colonial architecture with its tropical Art Deco architectural style.

Bandung has a population of about 2.5 million inhabitants (2014 estimate), 8 million people live in its sprawling greater metropolitan area.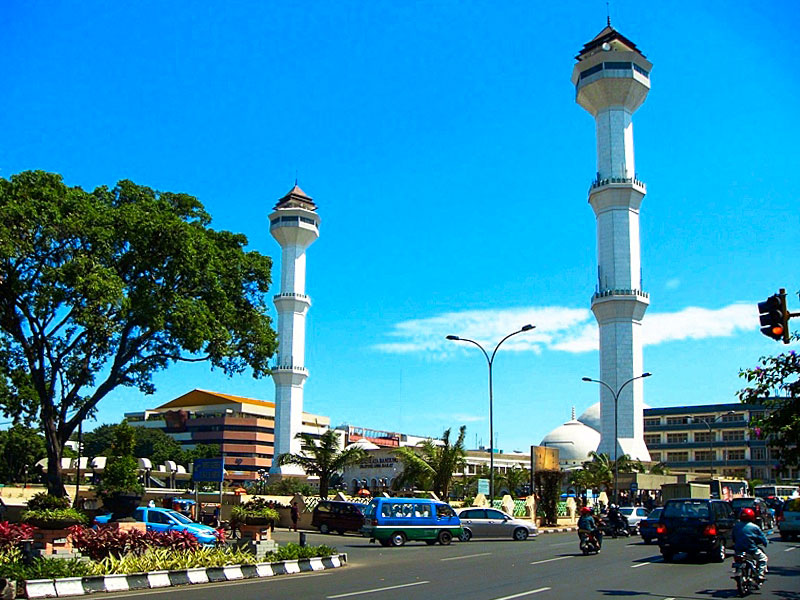 Image: Prayudi Setiadharma

Some of Bandung's major attractions are: Braga Street, in the early twentieth century, the street was the most important European shopping street in the Dutch Indies. Trans Studio Bandung, a theme park with a few attractions, two hotels and a shopping mall, the indoor amusement park opened in 2011. Paris Van Java shopping mall, you will find all the brand names from Abercrombie to Zara. Skip depressing Bandung Zoo and head for Patenggang Lake or Kawah Putih. Architecture fans may visit the Art Deco style Villa Isola and the Gedung Sate building, once the seat of the Dutch East Indies department of Transport. For mosque fans there is the Grand Mosque of Bandung, built in 1812 and expanded several times, the mosque was completely rebuilt in 2006.

The map shows a city map of Bandung with expressways, main roads and streets, and the location of Husein Sastranegara International Airport (IATA code: BDO). Bandung Majalengka International Airport is an airport under construction near the city of Majalengka, about 100 km by road east of Bandung.

To find a location use the form below. To view just the map, click on the "Map" button.

To find a location type: street or place, city, optional: state, country.


Local Time Indonesia:

Thursday-September-28 08:57

UTC/GMT +7 hours