Map is showing Namibia in South West Africa, with surrounding countries, states borders, the national capital, region borders, and region capitals.

Namibia covers an area of 824,292 km² (318,260 sq. mi.), twice the size of Sweden, it is the second least densely populated country in the world (after Mongolia) with a population of 2 million people.

Click for a Political Map of Namibia.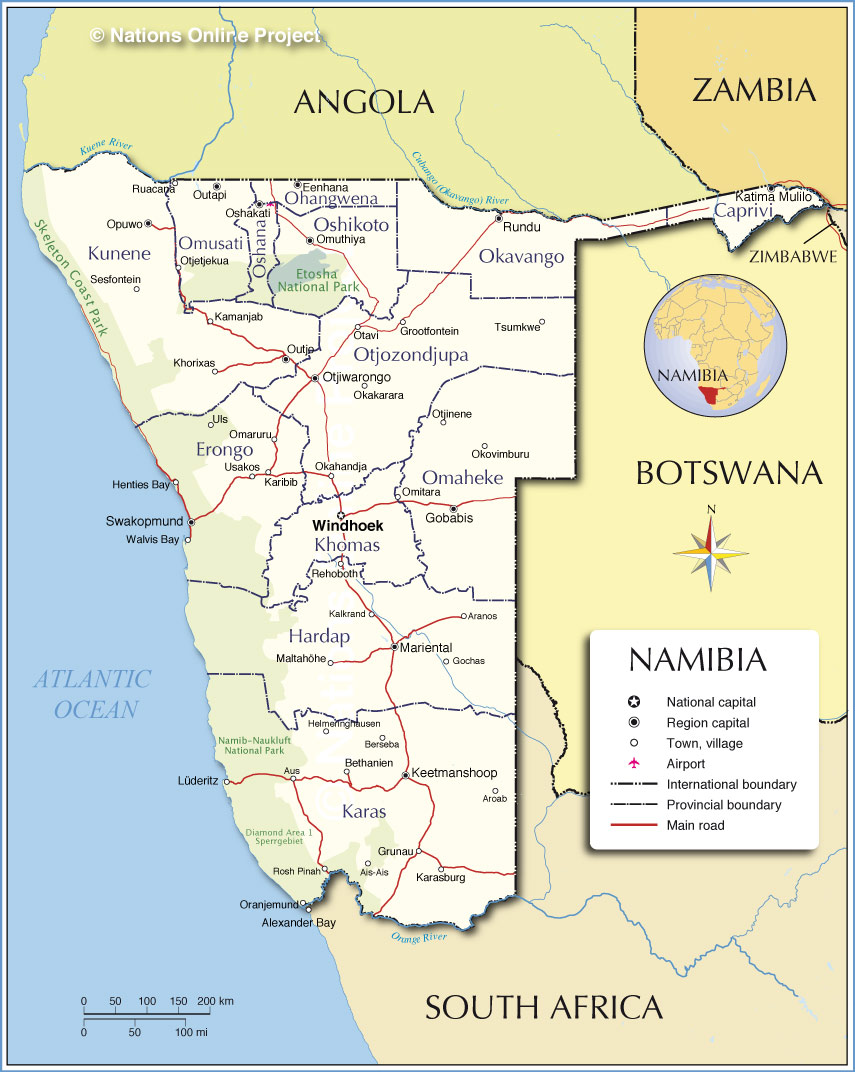 Administrative Map of Namibia
Administrative Regions of Namibia

Namibia is divided into 13 regions (mkoa):

The regions are (region capitals in parenthesis)
Caprivi (Katima Mulilo), Erongo (Swakopmund), Hardap (Mariental), Karas (Keetmanshoop), Kavango (Rundu), Khomas (Windhoek), Kunene (Outjo), Ohangwena (Eenhana), Omaheke (Gobabis), Omusati (Outapi), Oshana, (Oshakati), Oshikoto (Omuthiya), Otjozondjupa (Otjiwarongo).