Searchable Map and Satellite View of Saint Kitts and Nevis using Google Earth Data
Satellite view is showing the islands of St. Kitts and Nevis in the Caribbean Sea, about one-third of the way from Puerto Rico to Trinidad and Tobago.
The islands have a population of 52,000 inhabitants. Capital city is Basseterre (not to be confused with Basse-Terre, the administrative capital of Guadeloupe). Spoken languages are English (official) and Creole.

Neighboring island states: Antigua and Barbuda and Montserrat.

The map shows Saint Kitts and Nevis with cities, towns, expressways, main roads and streets, and the location of Robert L. Bradshaw International Airport, also called the Golden Rock Airport (IATA code: SKB).

To find a location use the form below.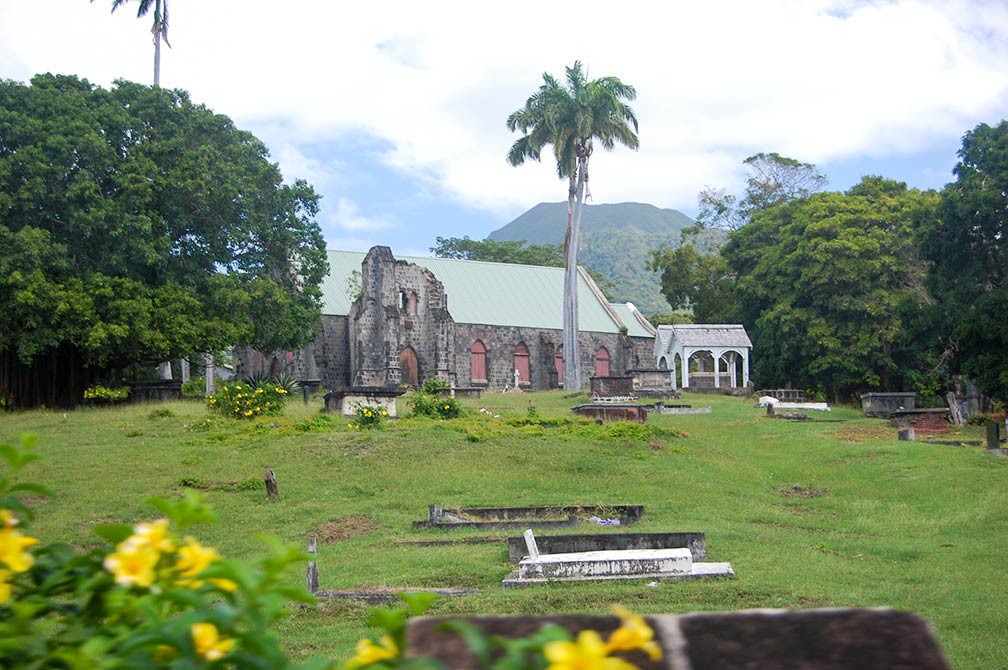 Ruins of Cottle Church on Round Hill Estate on the island of Nevis.
Photo: Jeremy Hetzel