About Lima

Satellite view is showing Lima, nickname: El Pulpo (The Octopus), the commercial and industrial center and the capital of

Peru. The city is located at the Pacific Ocean in the central coastal part of the country in the valleys of the Chillón, Rímac and Lurín rivers.

The city was founded by Spanish conquistador Francisco Pizarro in 1535, as Ciudad de los Reyes (City of Kings). In 1542 it became the capital of the Viceroyalty of Peru, a Spanish colonial administrative district.

Today Lima is the 5th largest city in Latin America, behind Mexico City, São Paulo, Buenos Aires and Rio de Janeiro. Almost 9 million people live in the city. Together with its port at Callao, it forms a large urban area known as the Lima Metropolitan Area with an overall population of 10 million, around one-third of the Peruvian population. Spoken language is Peruvian Coastal Spanish.

The city is home to the National University of San Marcos, one of the oldest higher learning institutions in the New World, founded on May in1551.

Lima hosted the 2014 United Nations Climate Change Conference, and was chosen to be the host city of the 2019 Pan American Games.

Lima was in Frommer's list of Top Top Food & Drink Destinations 2012. The city is described as: "Though Lima started out as the richest and most beautiful colonial settlement in the Americas, by the 1980s and '90s it had become one of its most sprawling and disorderly cities. Travelers in a hurry to get to Cusco and Machu Picchu often landed and blitzed right past the capital. But recently this coastal city has been riding a wave of growing fame for its gustatory pleasures. Lima is now drawing a new flock of visitors who travel all the way to Peru just to eat".

Just zoom in (+) to see Plaza Mayor, also known as or Plaza de Armas, the core of the city, located in the Historic Centre of Lima, a UNESCO World Heritage Site.

The page shows a city map of Lima with expressways, main roads and streets, districts, parks and institutions, and the location of Jorge Chávez International Airport

(IATA code: LIM), located in Callao about 11 km (7 mi) west of the city center.

To find a location use the form below.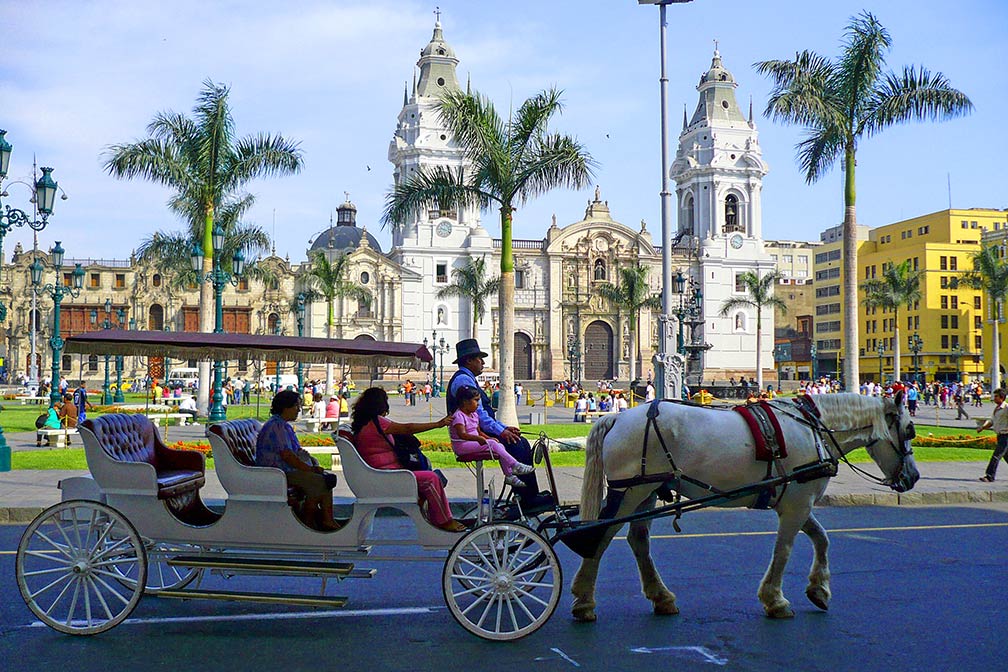 Plaza de Armas, the famous square in Lima seen from the Cathedral of Lima. The Historic Centre of Lima

is a UNESCO World Heritage Site.
Image: Dozenist



Bookmark/share this page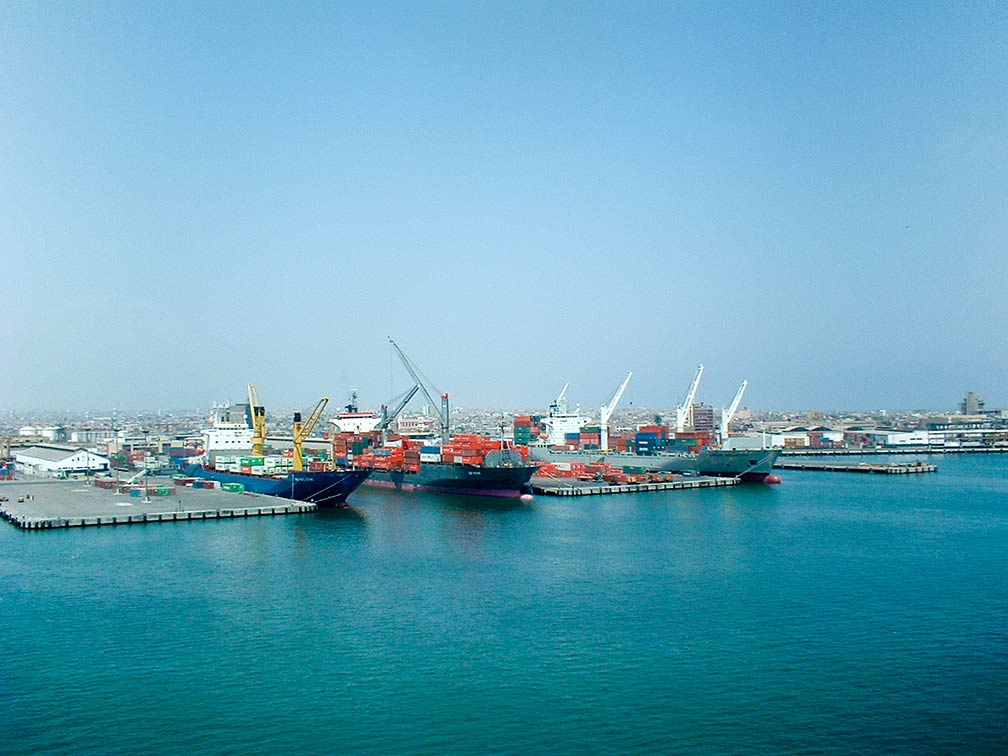 Port of Callao, Peru's main port is part of the Lima Metropolitan Area. Image: SteKrueBe

To find a location type: street or place, city, optional: state, country.


Local Time Lima:

Tuesday-October-25 06:59

UTC/GMT -5 hours