Satellite View and Map of São Paulo using Google Earth Data

Satellite view is showing São Paulo, the largest and economically most important city in

Brazil. São Paulo is located in the Southeast Region of Brazil on a plateau beyond the Serra do Mar, about 70 km (43 mi) from Brazil's coast at the Atlantic Ocean.
It is the capital of the captaincy (state) of São Paulo, the most populous state in the country.

The city was founded as São Paulo de Piratininga (Saint Paul of the Fields of Piratininga) in 1554.

Today São Paulo is a major cultural center with an ethnically diverse metropolitan area, with heavy Italian, Portuguese, Spanish, Arabic, and Japanese influences.

Greater São Paulo has a population of just under 12 million inhabitants (mid. 2013), 20 million people live in the metropolitan area of this megacity. Spoken language of the majority is Brazilian Portuguese with some influence by the Italian language.



Formula 1
Since 1990 the Formula One Brazilian Grand Prix is held at the Autódromo José Carlos Pace (better known as Interlagos).


2014 FIFA World Cup
The city was one of the twelve host cities of the 2014 FIFA World Cup. Six matches including the opening match were held at the Arena Corinthians stadium located in Itaquera district. Take Line 3 (Red) of the São Paulo Metro system to get to the stadium.


The Map shows a city map of São Paulo with expressways, main roads and streets, zoom out to find São Paulo's three main airports: São Paulo Guarulhos Airport (IATA code: GRU), São Paulo Congonhas Airport (IATA code: CGH), and São Paulo Viracopos Airport (IATA code: VCP).

To find a location use the form below. To view the map, click on the "Map" button. (Map Help)



Bookmark/share this page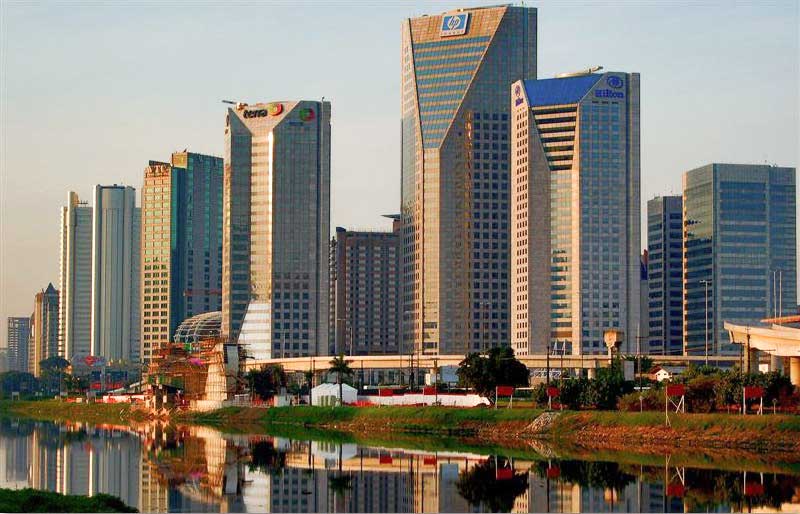 São Paulo skyline across Pinheiros river.
Photo: Tatiana Sapateiro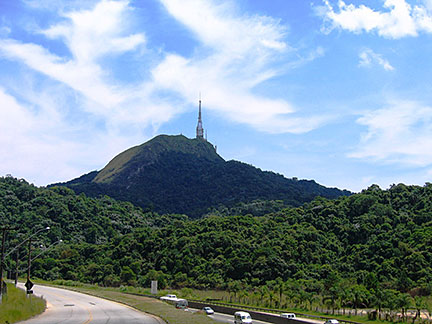 Pico do Jaraguá Mountain is the highest point in the city, with 1,135 m (3,724 ft).


To find a location type: street or place, city, optional: state, country.


Local Time São Paulo:

Saturday-May-23 03:46

Brazil Standard Time: UTC/GMT -3 hours
Daylight Saving Time starts on the 3rd Sunday of October and ends on the 3rd Sunday of February shifts time offset to UTC/GMT -2 hours.