Administrative Divisions of Tajikistan

Tajikistan is divided into 4 administrative divisions. These divisions are the provinces (viloyat) of Sughd (Capital: Khujand) and Khatlon (Capital: Qurghonteppa), the autonomous province of Gorniy-Badakhshan (abbreviated as GBAO, Capital: Khorugh), and the RRP (Region of Republican Subordination - in Russian transliteration: Rayonî respublikanskogo podchineniya, or in Tajik: Ноҳияҳои тобеи ҷумҳурӣ (NTJ); formerly known as Karotegin Province, Capital is Dushanbe).

Click on the map to enlarge.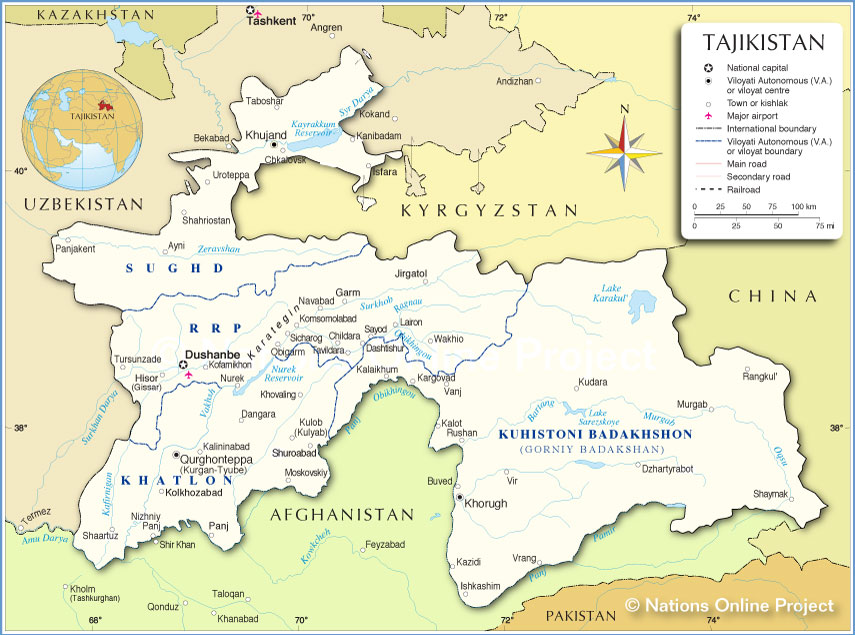 Administrative Map of Tajikistan