Administrative Divisions of Kyrgyzstan
Kyrgyzstan is divided into seven provinces or regions (sing. oblast (область), pl. oblasttar (областтар)).

Bishkek, and the second largest city Osh are administratively independent cities (shaar) with a status equal to an oblast.
Shaar: Bishkek (city), Osh (city)

Oblast (capitals in parentheses):
Batken (Batken), Chuy (Bishkek), Jalal-Abad (Jalal-Abad), Naryn (Naryn) Osh province (Osh), Talas (Talas), Issyk-Kul (Karakol)

Click on the map to enlarge.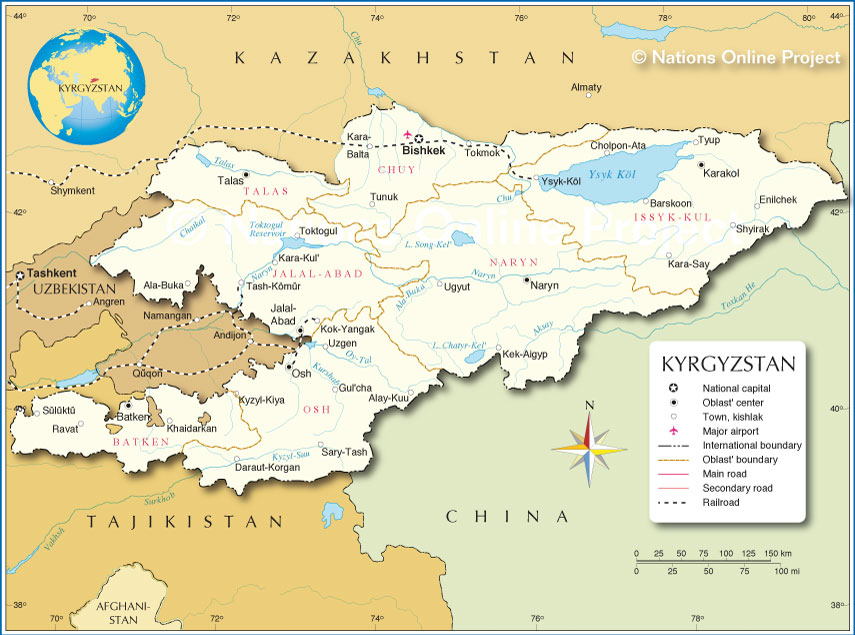 Administrative Map of Kyrgyzstan