Administrative Divisions of Turkmenistan
Turkmenistan is divided into 5 provinces (welayat) and one capital city district. These divisions (province capital in parentesis) are Ahal province (Anau, a town on the outskirts of Ashgabat), Balkan province (Balkanabat, formerly Nebitdag), Daşoguz province (Daşoguz), Lebap province (Türkmenabat) and Mary province (Mary), and the capital city district of Ashgabat (Ashgabat).

Click on the map to enlarge.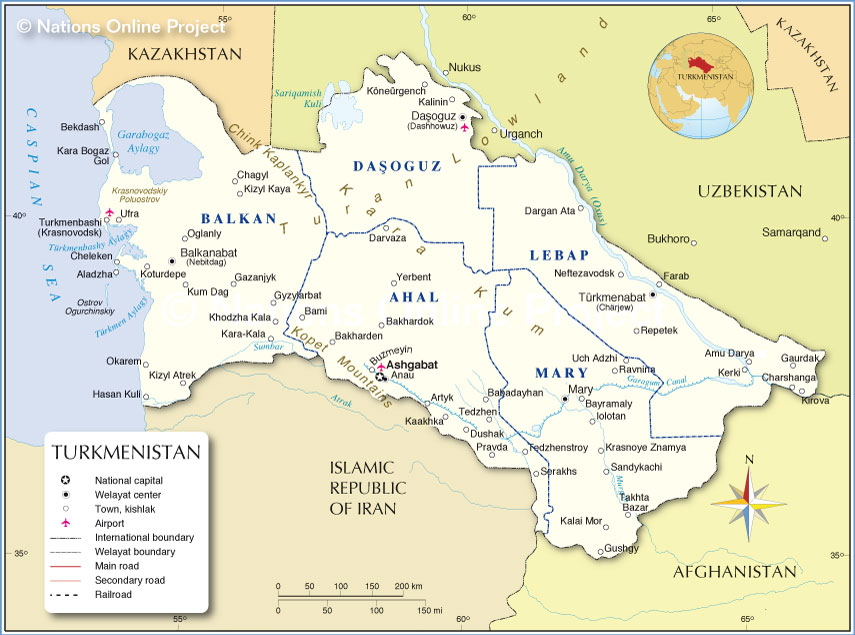 Administrative Map of Turkmenistan