Map is showing Senegal, a West African country bordered in west by the North Atlantic Ocean, capital city is Dakar.
The map shows the country with international borders, regional boundaries, the national capital Dakar, regional capitals, cities and towns, and major airports.

Click on the map to see a detailed map of Senegal.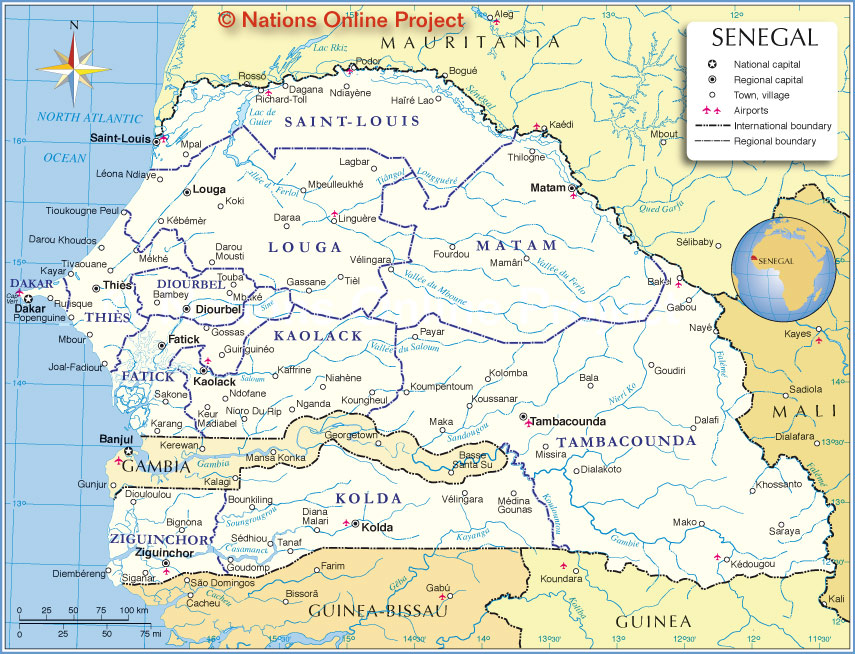 Administrative Map of Senegal
Senegal is divided into 14 regions, the regions are named after their capital:
Dakar, Diourbel, Fatick, Kaffrine, Kaolack, Kédougou, Kolda, Louga, Matam, Saint-Louis, Sédhiou, Tambacounda, Thiès, and Ziguinchor.

Bookmark/share this page