About Pha That Luang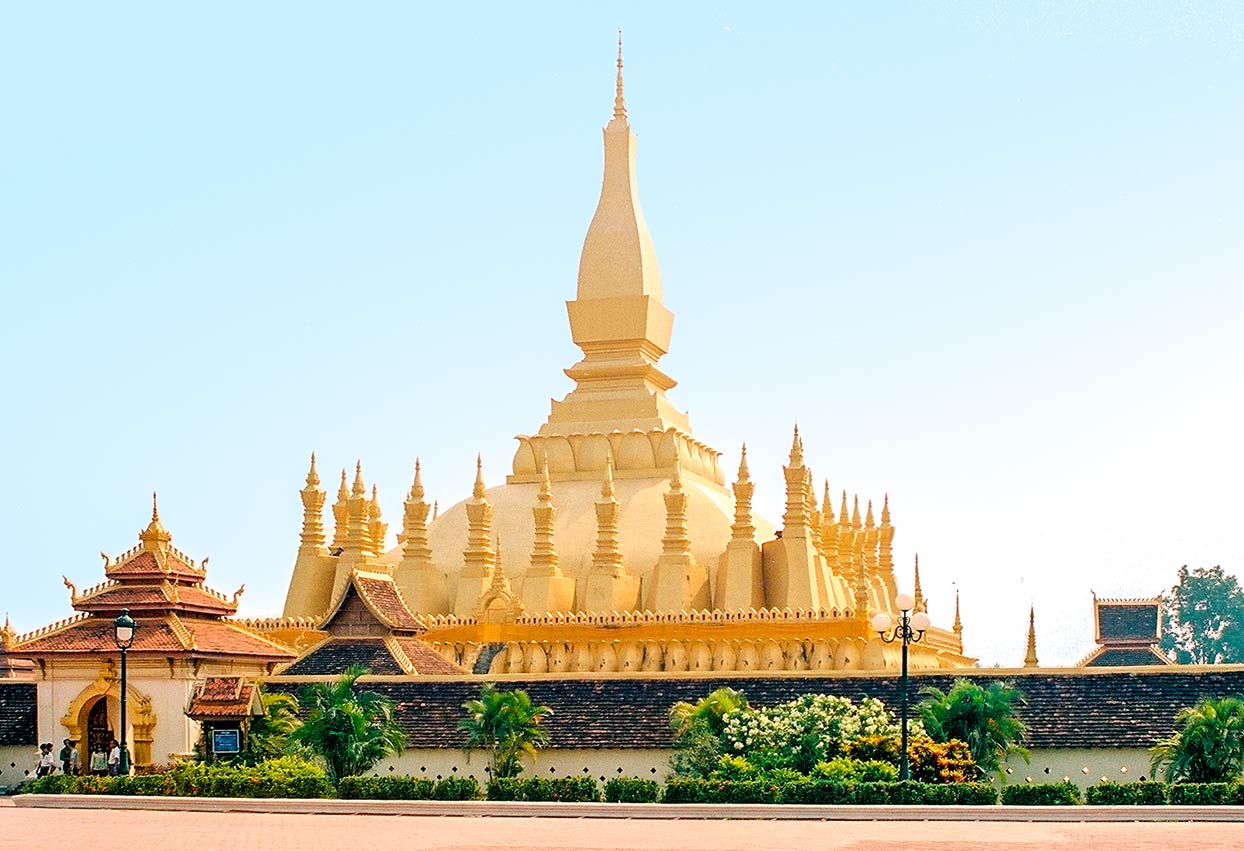 Image: kk nationsonline.org
The satellite view shows Pha That Luang (the Great Stupa) in Vientiane, the capital of

Laos
. The country's largest city is a major river port at the Mekong river, which marks the Laos- Thailand border.
Pha That Luang is the national symbol of Laos. The compound of the stupa with its two remaining temples of Wat That Luang Nuea and Wat That Luang Tai is located about 5 km northeast of central Vientiane at the end of Pha That Luang Road.
According to legend, when King Setthathirath (Xaysettha) moved the Laotian capital from Luang Prabang to Vientiane, he ordered the construction of a stupa on the site of the ruins of a 13th century Mon-Khmer temple.
The gold-covered 45 m tall Buddhist monument was built in the 16th-century.
The failed Lao rebellion of 1826 in an attempt to end the suzerainty of Siam, triggered retaliation by Siam (Thailand) and led to the destruction of the city of Vientiane and the damage of Pha That Luang.
The Laotians later restored it to its original design.
To find a location use the form below.