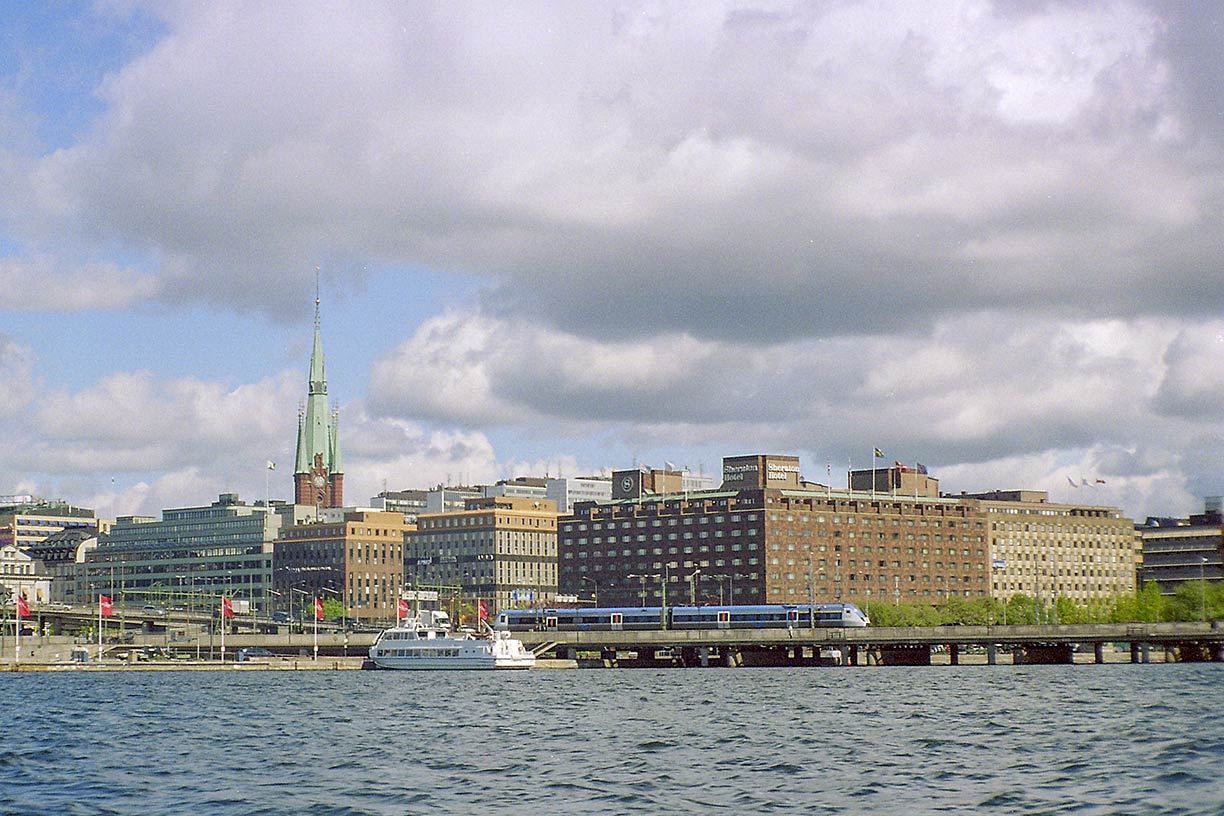 Central Stockholm with Klara Church (Klara Kyrka) and Sheraton Hotel
Image: © Nations Online Project
Searchable Map and Satellite View of Stockholm using Google Earth Data
Satellite view is showing Stockholm, seaport, largest city and the national capital of

Sweden.
The city is situated on the eastern coast at the mouth of Lake Mälaren, on the mainland and on numerous adjacent islands.

The city is home to the official residence of the King of Sweden, the national Swedish government, and the Riksdag (the Swedish parliament).
It is Sweden's cultural, political, and economic center. Stockholm is ranked by GaWC as an Alpha world city.
The city has a population of about 830,000 inhabitants, and about 2 million people live in the metropolitan area. Approximately 22% of Sweden's population live in the city. Spoken languages are Swedish (official), English is widely-understood.

Stockholm is in Lonely Planet's list of Best in Travel: Top 10 cities for 2012. The city is described as: "The film release of The Girl with the Dragon Tattoo might have prompted a new wave of Stieg Larsson fans to look for the grimy side of Stockholm. Unfortunately they'll have to look quite hard, because Stockholm looks as perfect as it's ever been. This is as seductive a capital city as can be imagined – cosy yet cosmopolitan, wilfully alternative and effortlessly picturesque. With its trendy design shops and bohemian bars, the island of Södermalm is one of the coolest kids on the block, while the stately parks of Djurgården make it the best island for an evening stroll. Admittedly Stockholm has never been a cheap date. But even if Stockholm leaves you with a lighter wallet, you'll inevitably still leave it with a heavy heart."

The map shows a city map of Stockholm with expressways, main roads and streets, zoom out to find the location of Stockholm-Arlanda International Airport (IATA code: ARN) about 40 km (25 mi) north of the city.

To find a location use the form below. To view just the map, click on the "Map" button.