Background:
The Solomon Islands consist of six major and approximately 900 smaller volcanic islands, coral atolls and reefs, more than 300 of them are inhabited. They stretch about 900 miles in a south-easterly direction from Papau New Guinea toward Fiji. The former UK protectorate, established in the 1890s, is one of the poorest countries in the South Pacific; 85 percent of the country's population live in isolated rural villages on undeveloped outer islands.
Self-government was achieved in 1976 followed by independence in 1978.
Government malfeasance, etnic armed conflicts and civil unrest left the country in danger of a total collapse. Following an urgent request from the Solomons government for help, Australian-led regional forces landed in the capital Honiara on July 2003 to rescue the Solomon Islands from collapse. After one year of the Regional Assistance Mission (RAMSI) in 2004 the law and order situation and indeed the fiscal situation remains fragile.
related countries:
Australia
,
New Zealand
,
United Kingdom
other Melanesian islands:
Fiji
,
New Caledonia
,
Papua New Guinea
,
Vanuatu

Official Name:
Solomon Islands
short form: Solomons
former: British Solomon Islands

ISO Country Code: sb

Time:
Local Time = UTC +11h
Actual Time:

Fri-Oct-19 11:53



Country Calling Code: +677

Capital City: Honiara on the island of Guadalcanal.

Government:
Type: Parliamentary democracy within the Commonwealth.
Chief of state: Queen ELIZABETH II (since 6 February 1952), represented by Governor General Sir John LAPLI (since NA 1999)
Constitution: May 1978.
Independence: 7 July 1978 (from the United Kingdom).

Geography:
Location: Oceania; group of South Pacfic islands east of Papua New Guinea.
Area: Land -- 29,000 km² (11,200 sq. mi.). Archipelago--725,197 sq. km. (280,000 sq. mi.).
Terrain: rugged mountains, volcanoes, rainforests, some low coral atolls.

Climate: Tropical with average daytime temperatures around 27 degrees and high humidity, monsoonal wet season occurring between November and March.

People:
Nationality: Solomon Islander(s).
Population: 642 000 (2015)
GNI per capita PPP: $ 1 922 (year)
Ethnic groups: predominantly Melanesian 93%, Polynesian 4%, Micronesian 1.5%.
Religions: Christian 95%--more than one-third Anglican, indigenous beliefs 4%.
Languages: English (official, but spoken by only 1%-2%); Melanesian pidgin is lingua franca spoken in much of the islands; 87 indigenous languages.
Literacy: 64%

Natural resources: Fish, forests, palm products (oil and kernels) as well as cocoa, gold, bauxite, phosphates, lead, zinc, nickel.

Exports - commodities: timber, fish, copra, palm oil, cocoa.

Exports - partners: China 61.7%, India 5.9%, Italy 5.9% (2015)

Imports - commodities: food, plant and equipment, manufactured goods, fuels, chemicals.

Imports - partners: Australia 24.7%, China 18.4%, Malaysia 6.3%, Singapore 5.8%, Fiji 4.7%, NZ 4.6%, Papua New Guinea 4.6% (2015)

Currency: Solomon Islands dollar (SBD)
Note: External links will open in a new browser window.
Official Sites of Solomon Islands

National Parliament of Solomon Islands
Solomon Islands' supreme legislative power.

Ministry of Commerce, Employment & Tourism
The Solomon Islands has been called the last Paradise on Earth, find more information on this site.

Solomon Islands National Statistics Office (SINSO)

Solomon Islands High Commission in Canberra, Australia
Provides information on the Solomon Islands for business and leisure.




People First Network (2000-2008)
Solomon Islands peace building wireless email network for distance education, farmer's networking, grassroots news, business and market advisory, consultations on constitutional and policing reform, rights awareness women's networking and more.

Intergovernmental organizations:
Pacific Islands Forum
Inter-governmental organization for the cooperation between the countries of the Pacific Ocean.
Secretariat of the Pacific Community (SPC)
Intergovernmental organization of the Pacific islands.

Map of Solomon Islands
Political map of Solomon Islands.


Google Earth Solomon Islands
Searchable map and satellite view of Solomon Islands.


Google Earth Honiara
Searchable map and satellite view of Solomon Islands' capital.



Map of Melanesia
Map of the Island States of Melanesia.


Map of Oceania and the Pacific Islands
Reference Map of Oceania and the Pacific Islands.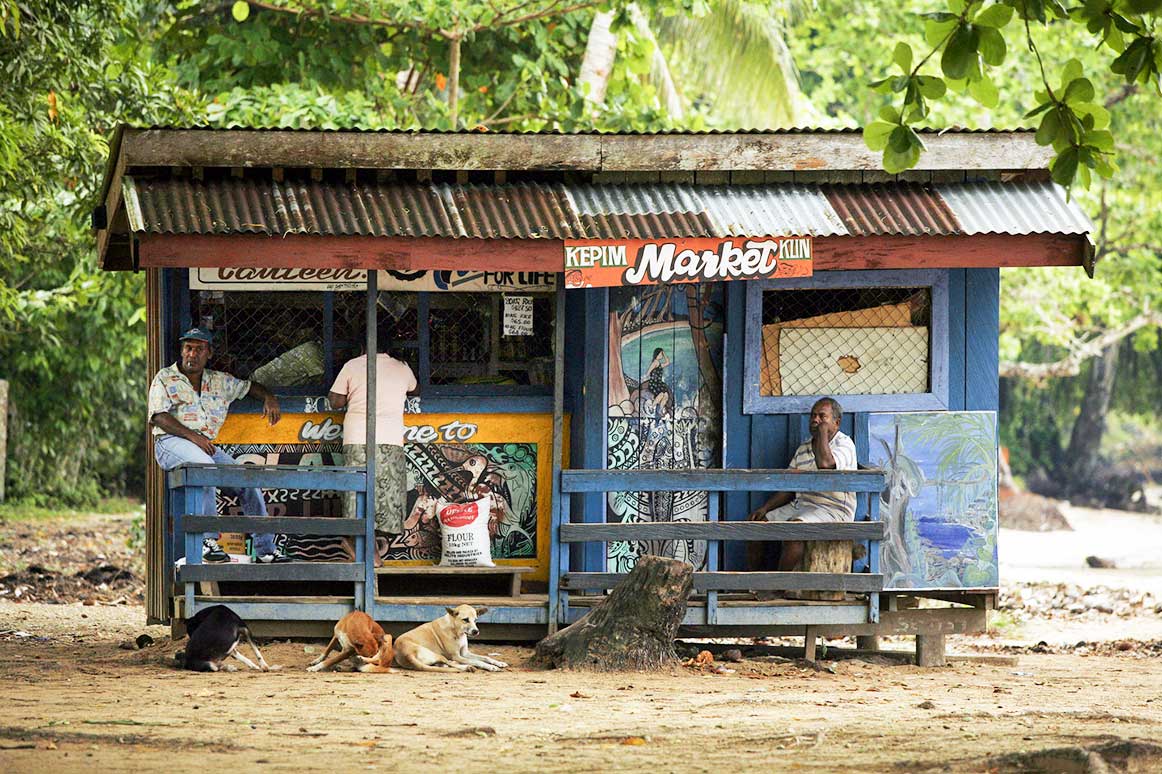 Image: Rob Maccoll for AusAID