About Honiara
Satellite view is showing Honiara, the national capital of

Solomon Islands, located at the northern coast of the island of Guadalcanal, where the Mataniko River meets the Ocean.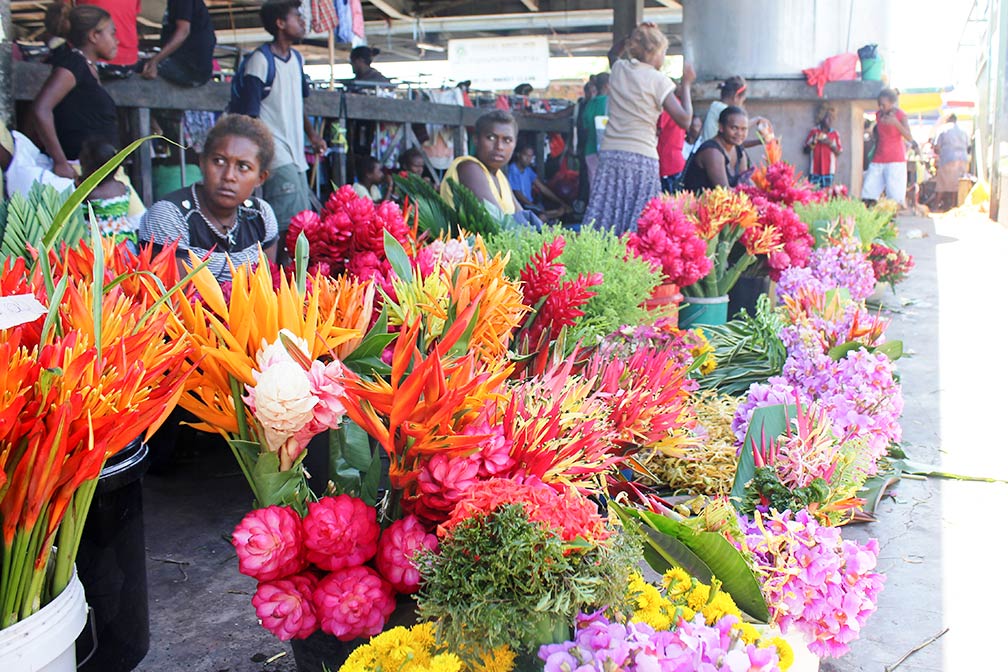 Image: Yvonne Green / DFAT

Honiara is seat of the majority of the major government facilities, buildings and institutions of Solomon Islands. It is home to the National Parliament of the Solomon Islands and the campus of the University of the South Pacific Solomon Islands. The city has a population of about 65,000 inhabitants. Official language is English (official, but spoken by only 1%-2%); Solomon Islands Pijin is lingua franca and spoken in much of the islands.

Honiara not really boasts with attractions, there is the somewhat caotic Honiara Central Market, one of the busiest places in Guadalcanal, but it's not a place to hang around. The War memorial and peace park, the American Memorial was built to mark the 50th anniversary of the Red Beach landings of US forces on Guadalcanal's Red Beach during World War II.
The National Museum and the Culture Center showcase handicrafts and historical artefacts.
Hyundai Mall (shopping center). Mataniko and Tenaru Falls (waterfalls).

The map shows a city map of Honiara with expressways, main roads and streets, zoom out to find the location of Henderson International Airport (IATA code: HIR) about 13 km (8 mi) east of Honiara.

To find a location use the form below. To view just the map, click on the "Map" button.

To find a location type: street or place, city, optional: state, country.


Local Time Solomon Islands:

Tuesday-June-6 14:46

Time Zone: Solomon IslandsTime (SBT) :: GMT/UTC +11