Italian Cities

Bari
Comune di Bari with information for travelers and tourists (in Italian).

Bologna
Bologna's official city site (in Italian).

Ferrara
The Renaissance city.
The Palio of Ferrara
A historical spectacle with horse and donkey rides, flag-wavers and musicians, its the oldest medieval Palio in the world.

Florence


Google Map Florence
Searchable map and satellite view of Florence.

Comune di Firenze
The City of Florence in the Tuskany region, official city portal with visitors information, city map, tourist attractions and more.
Florence
The official tourism site of Florence, discover the city of Dante and Brunelleschi.
Firenze.net
The first town Net in Florence, a traveller's guide to Florence and Tuskany.

Comune di Genova
Official site of the City of Genoa, Liguria. (in Italian)

Livorno
Livorno's official city site.


Milan


Google Map Milan
Searchable map and satellite view of Milan.

Comune di Milano
The City of Milan, Lombardy region.
Milano
Guide to the international famous Italian City Milan.

Naples
Comune di Napoli
The City of Naples, Campania region.
Napoli Virtuale
Information about Naples.

Comune di Pisa
Official city site of Pisa, Tuskany region.

Palermo
Comune di Palermo
The City of Palermo, Sicily.

PompeiOnLine
Improve your knowledge about the city of Pompeii.

Ravenna
The official site of the city of Ravenna, visit Ravemma's Byzantine past and beautiful mosaics.

Rome


Google Map Rome
Searchable map and satellite view of Rome.

Comune di Roma
Rome - a few thousand years of history (in Italian).
Romeguide
Rome city guide.
Roma On line
Magazine virtuale di Roma (Italian/English).


Turin
Città Torino
The City of Turin, Piedmont region.
Turismo Torino
Official site of Tourist office in Turin.

Tropea
The city of Tropea, Calabria.

Venice


Google Map Venice
Searchable map and satellite view of Venice.

Comune di Venezia
The Official Web Site of the City of Venice, Veneto region.
Walks Inside Venice
Classical and unusual walks and boat tours with professional Venetian experts. Art, history, handicraft, poetry, food and wine tasting and much more.
Venicescapes
Unique views of a unique city.
In Venice Today
Venice City Guide.
Venetia
Introduce you to Venice.
Venice Guide and Boat
Site of the official Tour Guides and Licensed Water Taxis in the City of Venice.

Verona
Comune di Verona
Official web site of the City of Verona, Veneto region. (in Italian)
UPT di Verona
Verona's official tourism information site.


Regions of Italy
__Abruzzo
Abruzzo
Official Abruzzo portal. (in Italian).
Regione Abruzzo. Servizio Sviluppo del Turismo
Abruzzo Tourism site. (in Italian).

__Bolzano
Provincia autonoma di Bolzano - Bozen Südtirol
Bolzano region.

__Basilicata
Basilicata
Basilicata's official website. (in Italian).
Azienda di Promozione Turistica di Basilicata
Official tourism information site for the Basilicata region.

__Calabria
Calabria
Region Calabria official site (in Italian).


__Campania
Regione Campania
Official web site of Campania region. (in Italian)
Campania Tourism.
Campania tourism information.
Vesuvioinrete.it
A portal completely dedicated to Mt. Vesuvius.

__Capri
Capri
The Capri Island Web Site - be shure to visit the
Grand Hotel Quisisana.

__Emilia-Romagna
Emilia-Romagna - Region Emilia-Romagna official site.
Emilia-Romagna Turismo
A tourist guide to Emilia-Romagna.

__Friuli Venezia Giulia
Friuli Venezia Giulia
Friuli Venezia Giulia Tourism

__Lazio
Lazio
The Latium region.

__Liguria
Liguria
The Liguria region.
Liguria Tourism
5terre.com
A travel and accommodation guide to Cinque Terre region (in Italian.)

__Lombardia
Lombardia
Portal to the Lombardy region.

__Marche
Marche

__Molise
Molise

__Piemonte
Regione Piemonte
Official web site of the Piedmont region.

__Puglia
Puglia

__Sardinia
Regione Autonoma della Sardegna
Sardinia island.

__Sicilia
Sicilia
Sicily Region.
Estate Eolie
The Eolian islands in southern Italy.

__Trentino
Regione Autonoma Trentino
Trentino Region, South Tyrol.

__Toscana
Regione Toscana
The Tuscany Region.
Tourism in Tuscany
Official guide to the Toscana.
Terra di Toscana
Dedicated to the lovers of Tuscany.

__Umbria
Umbria
The Umbria region.

__Veneto
Veneto
The Veneto region.

__Valle d'Aosta
Valle d'Aosta; Vallee d'Aoste
Aosta Vally region.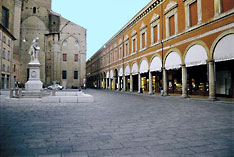 Bologna - Piazza Galvani
© Emilia Romagna Turismo / Alessando Salomoni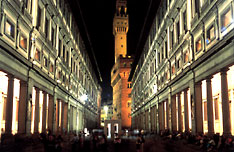 Florence - Palazzo Vecchio © comune.fi.it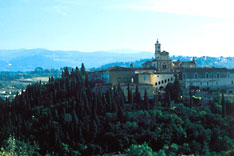 View of the Carthusian monastery at Florence
© comune.fi.it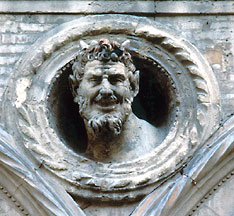 Satyr of Palazzo Amorin © Emilia Romagna Turismo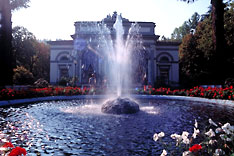 Ravenna - Riolo Terme © Emilia Romagna Turismo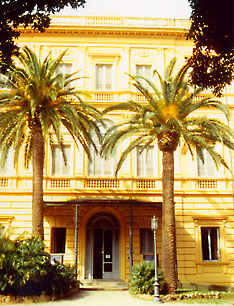 Livorno - Villa Mimbelli - Museo Giovanni Fattori
© comune.livorno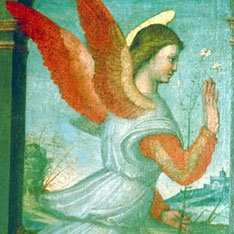 Ravenna - Painting of the Annunciation
© Emilia Romagna Turismo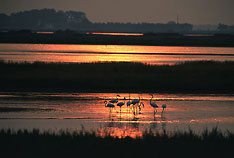 Bertuzzi Valley
© Emilia Romagna Turismo/Milko Marchetti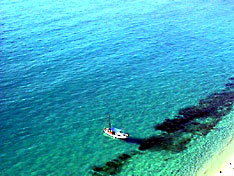 Beach at Tropea (Calabria) © Comune.Tropea