About Libreville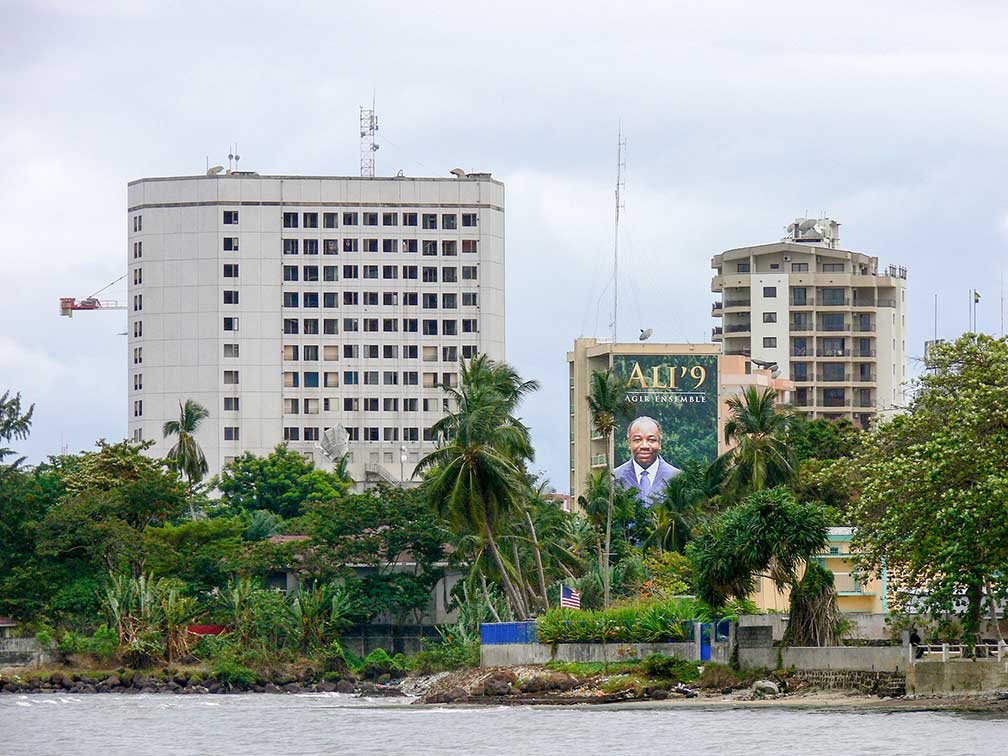 Image: Manuel Dohmen

Satellite view is showing Libreville, largest city, major port, and the national capital of

Gabon, located on the north bank of the Gabon River estuary, near the Gulf of Guinea in north west of the country.

The Mpongwe people were the earliest known dwellers around the estuary in the area where Libreville is now located. The French acquired the land in 1839, the city was the chief port of French Equatorial Africa from 1934 to 1946.

Today Libreville has a population of about 700,000 inhabitants (in 2013). Spoken languages are French (80%) and

West African languages mainly Fang, and Myene

.

Just zoom in (+) to see Palais Presidentiel, Gabon's presidency.

The map shows a city map of Libreville with expressways, main roads and streets, zoom out to find the location of Libreville International Airport (IATA code: LBV), about 11 km (7 mi ) by road northwest of the city.

To find a location use the form below.